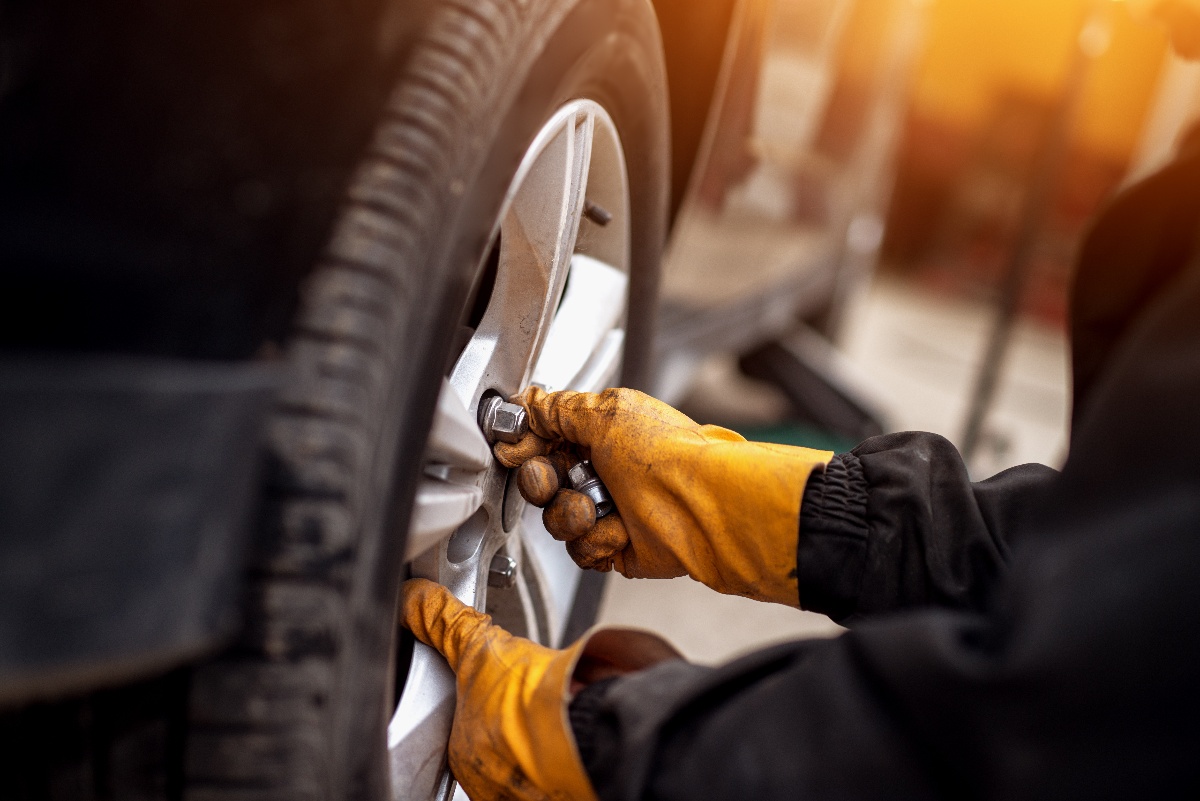 Tire safety is one of the simplest and most important elements of your fleet maintenance routine. Every driver, fleet mechanic, and fleet manager should know how to check the tire pressure, treads, and sidewalls of each tire to ensure safety on the road. But constantly checking dozens or even hundreds of tires on a regular basis can be tedious and time-consuming - no matter how necessary.
Fortunately, technology has stepped up to the plate as it always does. There are now three useful methods you can use to automate tire safety in an efficient manner.
1) Tire Alert Telematics
Modern tires have sensors within them which send an alert to the driver dash if tire pressure is too high, too low, if traction is lost, or if other problems are detected. With the latest in fleet vehicle telematics, there's nothing to say that these alerts shouldn't go directly to the fleet manager and logged using your management software.
Tire alert telematics can not only show the driver when to immediately check their tires, but it can also have your fleet mechanics team waiting with a tire pressure gauge and/or a new tire ready as soon as the vehicle pulls in.
2) Tread Reader Garage Panels
Then there's the nifty invention of tire tread reading panels you can place on the garage floor. These flexible panels can measure how much tread is left on the tires based on subtle differences in pressure and visual data. The digital reader will analyze whether your treads are within regulation depth of about 2/32nd of an inch and generate a report on each tire that rolls over it.
Once you set up the panel - or lane-wide row of panels - all your fleet has to do is roll over the reader and it will come to life, sharing this information or sending it to storage to be analyzed and used. Not only is this panel useful for a single reading, you can actually start tracking the day-to-day difference in wear and estimate tire lifetimes on a route-based replacement schedule.
If a tire rolls over the panel with dangerously low, an alert will be sent and tires can be replaced immediately.
3) Tire Health Mobile Apps
Then there is the new world of mobile apps and intelligent vehicle care. There are now several apps available produced by reputable industry players like Discount Tire producing apps designed to quickly analyze your tire through a phone's camera lens and tell you what needs to be done.
Tread Reader App
One tire app can judge the depth of your treads using video or photographs. The app measures the distance between the tread surface and the tire base and will provide close-to-accurate measure of when to replace the tires for thin tread.
OCR Tire Check App
Another app uses OCR (optical character recognition) to analyze a wider range of details. For example, it can read the details of a tire's sidewall to create a profile of the tire's model, age. The OCR will then identify any visible flaws with the tire including cuts or bulges in the sidewall, thin tread, or other issues, it will create a guided visual record to be quickly addressed. This means your team will be able to scan tiers with their phone for assistance in noticing any signs that the tires need maintenance.
Improving Your Fleet's Tire Safety with Automation
Tire maintenance is essential to your fleet's safety and performance. You want everyone on the team to take responsibility for checking tires and reporting problems before they can become disasters. With automated tire inspection tools, that vigilance can be doubled to catch any flaws or low treads that your team could have missed.
For more vital insights on fleet management best practices and innovative new technology, contact us today.