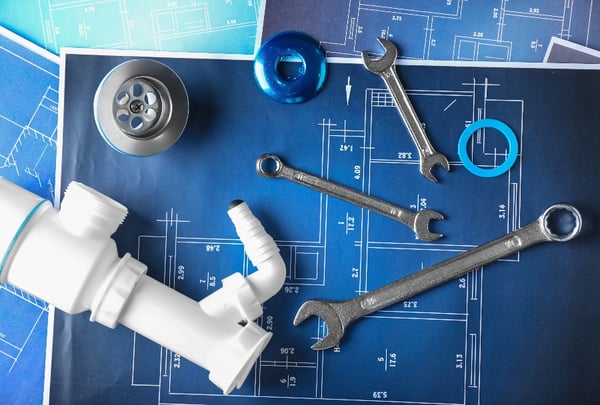 The success of every plumbing business relies on the efficiency of its mobile workforce. This is why many plumbing companies are opting to outsource fleet management services to maintain their vehicles.
Although having an in-house team of mechanics sounds enticing, there are numerous benefits of outsourcing the responsibility to another vendor.
Here are the top 4 reasons why your plumbing business should outsource fleet management services.
1. You Will Enjoy More Flexibility
At certain times of the year, your plumbing company may experience a surge of business. Similarly, business might be slow at other times. This makes it difficult to predict when the company's fleet will require service. With such uncertainty, outsourcing fleet management services helps you to sidestep such uncertainties.
The service providers will offer the flexibility needed to make strategic decisions. You won't need to worry about employing or firing in-house staff, such as mechanics, to keep up with your plumbing company's growth spurts and the business cycle.
2. Outsourcing is Economical in the Long-Run
Cost-effectiveness should be the primary reason for outsourcing fleet management services. Building a maintenance workshop from the ground up can be expensive. It can affect your bottom line negatively, especially if you run a small plumbing company.
Fleet management companies benefit from exclusive deals, thanks to their buying power and industry connections. These incentives will be passed down to you when you outsource their services, thus giving you access to services that you'd otherwise not afford.
Therefore, fleet management partner provides your plumbing company with cost savings in the long run.
3. Access to the Latest Technologies and Tools
It takes a lot of upfront capital to start an in-house fleet management program and acquire the right tools, equipment, and technologies for your mechanics.
Nonetheless, when you partner with a fleet management vendor, you'll enjoy access to the latest technologies and high-tech tools without having to purchase them. This free up your finances, thus allowing you to invest in other essential aspects of your plumbing business.
If your company owns a big fleet with different types of vehicles, servicing them can be tricky since you'll need to employ an assortment of technicians with skills to fix different car models. Fleet management companies always have expansive teams of experienced mechanics with the expertise to fix a range of car problems.
4. Enhances Your Company's Efficiency
Mechanical issues often arise unexpectedly. When this happens, your revenues will undoubtedly take a hit, besides putting a strain on your business relationships. Outsourced vendors conduct routine fleet maintenance, which ensures that your vehicles are in good condition at all times.
You'll also be provided with assistance whenever vehicles in your fleet breakdown while on the road. Your fleet maintenance and management costs will be provided by one company, and therefore, only one invoice will be sent to you. The payment consolidation saves time besides making your payment processes more accurate and efficient.
Hire an Experience Fleet Management
There are numerous reasons why you should outsource fleet management services for your plumbing company. Wilmar Inc. is among the largest independent fleet management and leasing companies in the U.S. We use the latest technologies to provide our customers with the accuracy and flexibility that they need to optimize their fleet.
Wilmar Inc. understands what it takes to make your plumbing business tick. In every project that we undertake, we craft a customized fleet management solution propel the client forward. Our solutions ensure:
Cost efficiency
Staff safety
Vehicle safety
Real-time performance management
Fuel savings, and;
Safety on the road
If you are looking for a fleet management company that has your plumbing company's business interests at heart, contact us today.