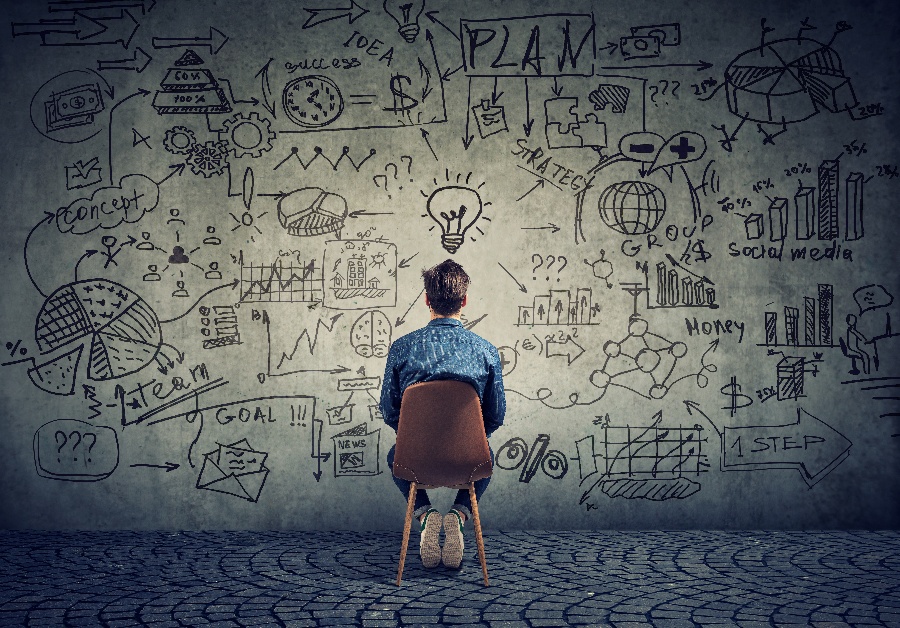 In many cases, fleet owners and managers are often more reactive than they are proactive when it comes to fleet planning. To run a successful fleet, it takes effective proactive planning, adjustments when needed and management with continual improvements. It's not a simple task to try to manage a fleet efficiently.
There are a number of components involved and you'll have to track each one to ensure the efficient and successful operation of your fleet business.
Proactive Fleet Planning Benefits
Fleet management planning is an important component of the daily job of any fleet manager. It could be one of the most essential tasks for you to check off on your day-to-day operation analysis and checklist.
Below are some advantages of proactive fleet planning.
1. You Run a Reliable Fleet
Consider the profits your fleet organization could lose if you had just one fleet vehicle broken down or in need of repairs. It could result in loss of productive time because you now have:
A driver sitting around waiting for a tow
Loss in their productivity
Costs associated with repairs to the vehicle.
Proper planning of maintenance will result in fewer mechanical issues. If you're proactive and stay on top of vehicle maintenance, it will help keep vehicles more reliable on the road.
2. Lower Maintenance Costs
You might be questioning how being "proactive" with maintenance can lead to lower maintenance costs. If you think about it, however, when you're implementing preventative maintenance (repairing things prior to breaking), it is way less costly than reactive maintenance (waiting until they're completely broken).
A good example is having all your vehicles' oil changed before their check engine lights come on. Hesitating on this important task can lead to wear and tear on the vehicles' engines and lead to a shorter lifespan. It's also less costly to change the oil in your fleet vehicles than it is to replace worn-out pistons or clean out clogged engines.
This holds true for any routine maintenance within your fleet organization.
3. Ensure DOT Compliance
Fleet managers can claim they put "safety first", but yet they're still struggling with safety issues frequently because they implement passive safety strategies. Passive strategies aren't providing fleet managers with enough safety data to inform them of what's going on or they only have access to safety data after something has occurred.
As a fleet company, when you're governed by FMCSA regulations, it's not good practice to wait until the FMCSA (Federal Motor Carrier Safety Administration) audits you. You need to be prepared and ready at all times.
Because of this, passive safety programs are sufficient and can result in increased fleet risk and fines, particularly when it comes to driver management and DOT compliance.
For the last five years, closed enforcement cases showed the average cost to carriers for non-compliance was about $7,000 per carrier.
It can be overwhelming trying to ensure your fleet drivers are following company policies and FMCSA regulations manually in regards to:
Commercial driver's licenses (CDLs)
Daily vehicle inspection reports (DVIRs)
Physicals
Endorsements
Training certificates
This is where it's important to be proactive.
Being proactive in your safety fleet planning means you do not have to work hard to stay compliant, safe and stay ahead of the FMCSA.
4. Lower Fuel Costs
When you're proactive with your fleet planning, you can also come up with a fleet maintenance plan that will help you save money on fuel costs. Just changing the filters and oil alone in your fleet vehicles will help to increase your miles per gallon.
Also, wheel and tire maintenance is another essential fuel efficiency factor. In fact, proper maintenance, according to Automotive Fleet Magazine, could result in a 40% improvement in fuel economy. This is significant to commercial fleets.
5. Fleet Safety
Another critical proactive fleet planning task is maintaining fleet safety. You're only asking for trouble if you're not effectively maintaining things like:
Tires
Coupling devices
Brakes
Other mechanical parts and systems
The FMSA found 27% of crashes involving a single passenger vehicle and a single truck were due to problems with the brakes. This is more than accidents involving driver fatigue (7.4%) and speeding (15.3%) put together.
Safety should be your fleet company's top priority. Because issues like tire blowouts and brake failure can be fixed easily with proper fleet maintenance, there's no good reason why you can't make sure your fleet vehicles are in proper working order every time your drivers hit the road.
Contact us for help with proactive fleet planning and other fleet maintenance and management services. We will customize fleet solutions based on your specific requirements.