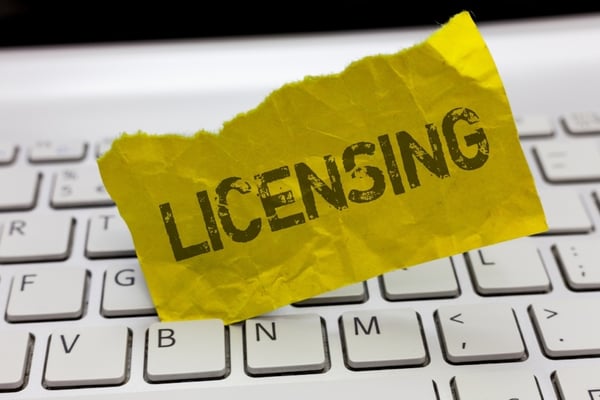 A large or small fleet can boost revenue and make your business more productive, but it can also increase the amount of paperwork you will have to fill out. As your fleet expands you will be responsible for juggling many responsibilities, including the licensing and registration for each vehicle.
If you don't have someone that is solely dedicated to properly managing your fleet, it's very easy for different paperwork to slip through the cracks. That's why many companies prefer to partner with an outside fleet management company so they can focus on their core business.
Here are five benefits your company can enjoy when you decide to outsource your vehicle licensing and registration to another company.
1. You Will Never Have to Worry About Having Non-Compliant Drivers Again
One major benefit of working with a fleet management company is that you will never again have to worry about having illegal drivers on the road. Wilmar Inc. has worked with countless businesses over the past three decades, so you can trust us to handle your vehicle registration renewals and other important paperwork.
We can easily keep track of your fleet's licensing and registration due dates and other responsibilities with our sophisticated systems and processes.
2. We Know the Current State and Federal Regulations
Our team will also stay on top of the current government and state regulations that may affect company vehicles. We've found that when companies try to keep track of it on their own, they can easily get confused since there are different licensing and tax rules in every state and municipality.
We understand the law and will closely monitor it to ensure that your company does not have to pay any unnecessary penalties.
3. We Can Help You Save Lots of Time
Managing your company's fleet registration and leasing can be very time-consuming, especially if you have a very large fleet. Wilmar Inc. is the perfect fleet management partner because our team of experts can help you save time by making sure that every one of your vehicles meet the local, county and state licensing requirements.
4. We Will Actively Work to Solve Your Fleet Issues
Another benefit of hiring our fleet management company is that our team will be there to handle the entire process from beginning to end.
We will actively work to resolve any issue that may come up to make sure your fleet successfully receives their title and registration. We can also problem solve with the different licensing agencies and regulatory bodies to ensure that everything is quickly resolved.
5. We Can Handle A Wide Range of Fleet Management Responsibilities
When you partner with Wilmar Inc. you will get access to a lot more than just a company that handle vehicle licensing and registration! We can also help you lease, maintain and dispose of company vehicles. Our company offers a wide range of services and programs that were designed to help you save money and truly focus on your business.
Hire An Experienced Fleet Leasing and Management Company
To find out more about how our fleet management services can benefit your company, please contact us today online or call (800) 488-8451. Headquartered in North Carolina, Wilmar Inc. is the biggest premier independent fleet leasing and management company in the Southeast.
We have helped countless companies keep their vehicle registration and licensing up to date so they can avoid any late fees and fines for over 30 years. We pledge to always work in your best interests so you can always be confident that we'll do everything in our power to deliver customized fleet solutions that can help your business operate efficiently.