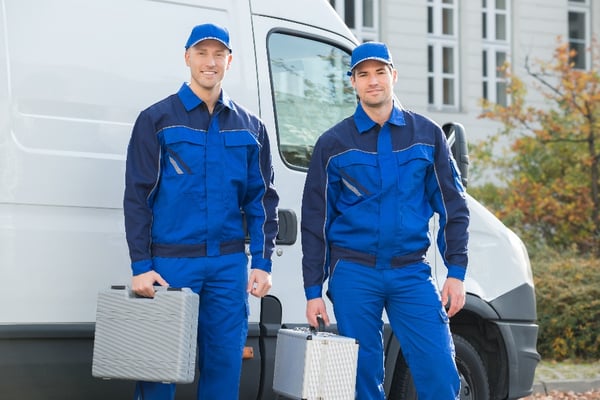 Fleet vehicles are invaluable to home security companies. Whether it's installing some security systems, responding to an incident, meeting a potential client, or monitoring a neighborhood, security companies always turn to their fleet.
Their fleet vehicles not only help them to get the job done, but they also allow them to increase their brand visibility.
However, keeping a fleet functional all year round is not an easy fete. If not looked after expertly, your vehicles may become troublesome, and hinder your operations. If you want to get the best out of your fleet, it's best you join hands with professional fleet management experts.
Here are some customized fleet solutions offered by fleet management specialists.
1. Dispatching
Fleet management has evolved in the last few years thanks to the emergence of new technologies. One area that has witnessed changes is the dispatching process. Now, you don't have to call drivers to ask where they are in order to dispatch them.
If there is a job that needs to be done and all vehicles are on the road, all you have to do is check the locations of the vehicles from your computer screen or mobile device. From there, you can contact the crew that is closest to the client.
2. Vehicle Utilization
No company wants all revenue to go towards running operations. If you want to reduce operational costs and increase your efficiencies, then you need to explore vehicle utilization solutions. Technology is an invaluable aid when it comes to identifying weak points in your current approach.
With the latest technology, you can keep track of your maintenance schedule to minimize downtime, learn to plan routes to reduce fuel consumption, save time, and monitor the road performance of vehicles. From there, you can plan better, and decide whether to trim your fleet or get more efficient vehicles.
3. Vehicle Tracking
Knowing where each vehicle of your fleet is at any given time not only gives you peace of mind, but also allows you to plan your operations better. Apart from monitoring your vehicle's movements in real-time, tracking solutions can also inform you what route the driver took to get to the client's place, the time it took to get there, the maximum speed, and how much fuel was used on the way.
4. Fleet Analysis
Every industry has unique fleet needs. However, knowing the exact number of vehicles you should acquire is not always easy. Fortunately, you can take advantage of fleet analysis solutions to make smart decisions and slash unnecessary costs.
Fleet analysts first come to your site and understand how you operate and how the vehicles are used. From here, they inform you which vehicles are best suited for your type of job, how you should phase out inefficient vehicles, and how to operate at the lowest cost per mile.
5. Fleet Leasing
The thought of buying vehicles for your company can be quite intimidating. Moreover, most small to medium-sized businesses don't have the financial power to purchase an entire fleet. However, this doesn't mean you have to take care of your clients just because you don't own enough vehicles.
You can take advantage of fleet leasing solutions, and get the number and type of vehicles you want at a fraction of the cost of buying new ones. Leasing is flexible since you can explore a myriad of options depending on your changing business needs.
Bottom Line
If your home security company needs to save on fleet costs, then it's best you partner with an experienced fleet management company. Wilmar is a distinguished company offering unparalleled fleet management solutions, and our services can be adapted to your needs regardless of how complex your requirements are. To learn more about our customized fleet solutions, feel free to call us!