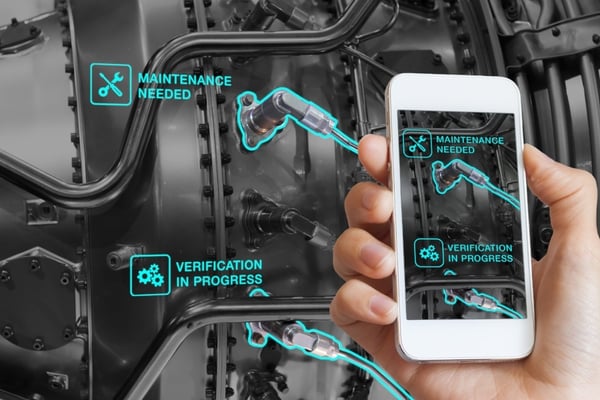 Many companies are deciding to use a fleet management company to maintain their vehicles. Although it may be tempting to build a team of car mechanics in-house, there are many benefits to outsourcing this responsibility to another vendor. Read on to discover five reasons why you should consider partnering with a fleet management company to maintain your company's fleet.
#1. You Can Take Advantage of Their Experienced Mechanics
Do you own a big fleet with several types of vehicles? If so, it may be difficult (and expensive) to hire an assortment of experienced technicians who are capable of fixing them all. After all, certain mechanical issues will need a technician with knowledge and experience in that area.
Companies enjoy working with fleet management companies because they have an expansive team of experienced mechanics who can fix a wide array of problems. Their mechanics also usually have the most recent certifications and received extensive training on different vehicles.
#2. Your Company Will Have More Flexibility
Sometimes your company will experience a surge of business and other times may be slower. It can be impossible to predict when your fleet will need service. One vehicle might not work right now, but another could easily break down tomorrow.
An outside fleet management company can provide you with the flexibility and support you need to make quick strategic decisions. You also won't have to worry about hiring or firing your own mechanics to keep up with your company's business cycle and growth spurts.
#3. Outsourcing is More Cost-Effective
One of the main reasons companies decide to use a professional fleet management company is that they are typically more cost-effective than building your own maintenance shop from the ground up. It can also hurt your bottom line since you will also have to pay your own mechanics overtime, healthcare benefits and other typical employee expenses.
A fleet management company can also offer different incentives and special deals due to their industry connections and buying power. Overall, a reliable fleet management partner can provide your company with the best cost savings over time.
#4. Your Company can Enjoy the Latest Tools and Technology
An in-house maintenance program will require a lot of upfront capital to get the right tools and equipment for your mechanics.
However, when you partner with another vendor that's in the business of managing and maintaining fleets, you can enjoy access to the latest tools and technology without having to buy it yourself. Companies that work with an outside fleet management company can decide to use that money for other lucrative investments that can help the business instead.
#5. Outsourcing Can Make Your Company More Efficient
An ill-timed mechanical issue can cause downtime that can cause your company's revenue to stumble and put a strain on other business relationships. Your outside vendor can conduct routine vehicle maintenance and take care of your vehicles whenever it's more convenient.
They can help provide assistance when your vehicle breaks down on the road. Companies can also enjoy a single invoice or payment since your fleet's management and maintenance costs are provided by one company. This consolidation alone can help save your company time and make your processes more efficient.
Hire a Professional Fleet Management Company to Maintain Your Vehicles
In conclusion, there are many advantages to hiring a professional fleet management company to provide continual vehicle maintenance for your fleet.
From increasing your company's efficiency to allowing your company to be more flexible, fleet management companies are a cost-effective solution for many businesses around the globe. To learn more about our fleet management services, please contact us. Wilmar, Inc. is one of the largest independent fleet leasing and management companies in the southeast.