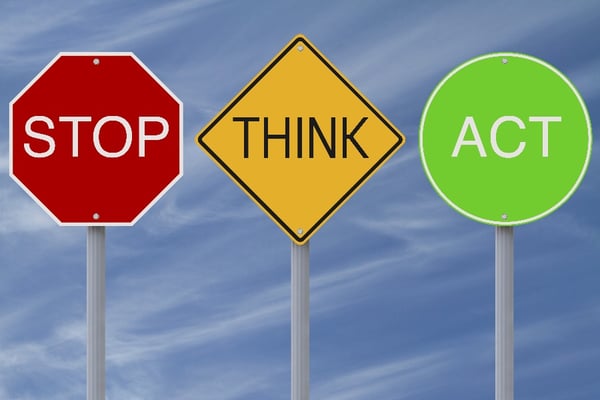 Despite the drastic driving measures deployed frequently, the roadways haven't got any safer. Distracted driving, poor driving and over speeding contributes to increasing fatality rate daily.
On the contrary, cost related to breakdowns or accidents can potentially cripple any healthy fleet business. On average, Federal Motor Carrier Safety Administration (FMCSA) predicts large trucks collisions cost about $91,000 and up to $3.6 million in case of fatalities.
So fleet owners should create fleet safety programs as part of their companies' safety & risk management culture. Let's dive in 5 steps to build an effective fleet safety program.
1. Refine your driver hiring process
The kind of drivers you recruit determines the effectiveness of your fleet safety program. Thus, be careful when screening and picking drivers. You want to perform drivers' background checks — employment history, social security number, vehicle violations history, drug/alcohol violations and others.
The main goal is establishing a reliable and safe drivers' team that not only understand the importance of safety but also prioritize it.
Also, an effective driver hiring program help to improve driver retention rate by ensuring you recruit driver with same work ethic, vision and attitudes. You will as well improve the productivity and profitability of your fleet business down the line.
2. Implement training program for new & existing drivers
Make new drivers' training on safety driving a mandatory practice. Besides, existing ones must be trained frequently to refresh their memory and make sure they adopt safety driving completely.
Driver training will reduce the chances of road accidents and standardize driver-to-follow protocols for smooth daily operations. The program includes company policies, equipment familiarization, routing & scheduling, emergency procedures, defensive driving techniques, cargo hazards, etc.
Proactive training will remind all your drivers that safety is essential, and you care about them and also their families. Be sure to use the right tools to ensure effective driver training program.
3. Keep tabs on driver performance & behavior
Despite comprehensive training, it's essential to monitor your drivers behind the wheel to make sure they practice and comply with fleet safety driving measures. It's easier than ever nowadays for fleet companies to buy and install GPS tracking on each fleet's vehicle.
The system will automatically monitor critical safety events like excessive acceleration, hard braking and hard cornering.
By monitoring driver performance and behavior, you can analyze real-time data and make plans to rectify the driving habits of every driver. This will significantly save fuel costs and boost company productivity.
4. Implement an incentive-based program to encourage safe driving
An effective fleet safety program needs active and continuous driver participation. Thus, apart from monitoring driver behavior and overall performance, deploy a system based on rewarding safe driving.
Offering incentives like extra vacation days or bonuses to your fleet drivers with high safety scores will help improve their driving behavior and performance.
Driver scorecards monitor their safety scores to encourage safe driving, ensuring more secure, reliable together with a motivating work environment. Moreover, it can improve driver retention rate not to forget driver happiness and satisfaction.
5. Fleet vehicle maintenance
Keeping your vehicles both safe and well-maintained by performing routine vehicle inspection will prevent unnecessary roadside breakdowns.
Even experienced drivers could cause accidents if their vehicles weren't well serviced. Danger-posing vehicle conditions such as under-inflated tires or too worn-down brakes can't sustain an emergency stop or effective cornering.
Automatic fault codes monitoring can give real-time car conditions and immediately alert you, your drivers or safety officers.
Key takeaways
A continued focus on fleet safety is a surefire way to enhance driver safety, vehicle safety and boosting productivity. An optimally running fleet is a viable investment, and the above 5 steps to build an effective fleet safety program offers a roadmap to ensure it.
Try everything — from sharing weekly safety tips with every driver via email to attending fleet safety conferences to reinforce safety importance. For more information, feel free to contact us today!