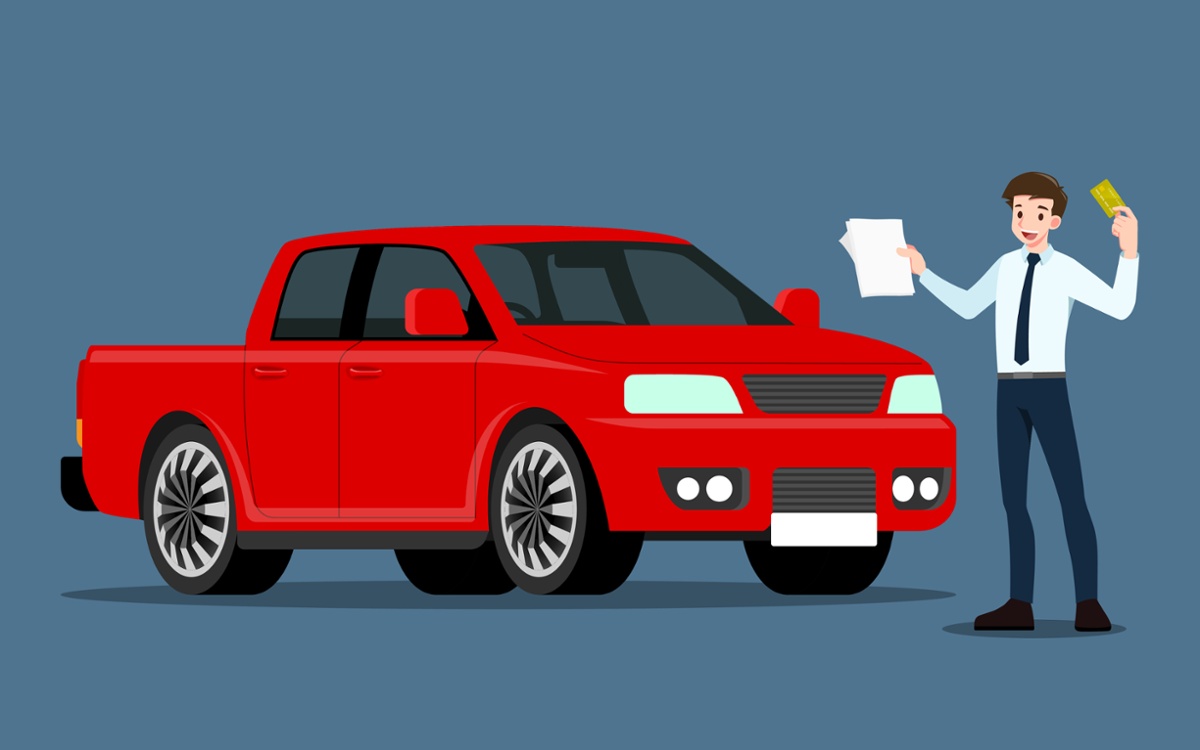 To lease or to buy? That is a question that most fleet managers have when deciding to invest in a truck. A lot of times buying a Used work truck always seems like a better option for some business owners.
Used trucks provide value for your business and are also affordable. But have you ever thought of leasing your work truck? Leasing pickup trucks are gaining popularity. So, why should you opt for pickup leasing for your specialized business rather than buying a used one?
1. Less wear and tear
Even though work trucks experience wear and tear, used work trucks experience it more than other vehicles. A 10-year-old model bought years ago will have several owners and plenty of wear and tear. Leased work trucks have less abuse and will give you value for money since you'll operate them for a shorter period.
2. Vehicles depreciate in value
One thing that is constant when you invest in a work truck is the depreciation aspect. The moment you start using your truck, it begins to depreciate exponentially. When you buy a leased truck, you'll get it at a better price, which reduces the depreciation expense. When you lease a pickup truck, you'll reduce the depreciation loss.
3. Cheaper to operate
It is cheaper to operate a new leased work truck than a used one. A used work truck may have been driven hard and will start to wear and tear. Therefore, the parts will wear out quickly and will need replacement. Such repairs will quickly add up and will be costly in the long run. It will cost you between $800 and $1,200 in annual maintenance for a 4-year-old vehicle with 100,000 miles. In case your leased truck needs maintenance, it is covered under warranty. So, you don't have to spend more money on maintenance.
4. Better gas mileage
A leased pickup truck will help you save on fuel costs. When you buy a new Ford F-150 with auto start/stop, twin-turbo eco-boost engine, aluminum body, or a 10-speed transmission and 26 miles per gallon give you fuel cost savings. If you compare that to the used F-150 that barely has 20 miles per gallon, it shows that leasing trucks help reduce your fuel expenses every year. When you have a fleet of 10, 20, or even 50 trucks, the fuel savings will quickly add up. New trucks have technology that improves fuel economy, performance, and towing.
5. Turnkey truck upfitting
Once you buy a car, you have to install features that will help drivers do their work efficiently. When you buy a used truck for your fleet, you need to attach the potential graphics, ladder racks, and toolboxes. Such fitting needs time and money. Leasing a pickup truck means that all the upfitting is taken care of. So you don't have to get it from your pocket. You'll save money on upfitting if you choose the right pickup leasing agent.
6. It aligns with actual market depreciation
Your fleet of vehicles may not require the same amount of repairs. Some will require heavy repairs while others basic maintenance. When you try to match the standard account book depreciation with the actual market value depreciation, it only leads to losses, which will give you unnecessary accounting headaches. However, leased vehicles align with actual market depreciation, saving you unnecessary stress.
You can never go wrong with leasing your pickup truck. You'll not only save money but business downtime as well. Leased trucks are easier to maintain and have lower operating costs. If you are looking for leasing services, contact us today to choose from the variety we offer.