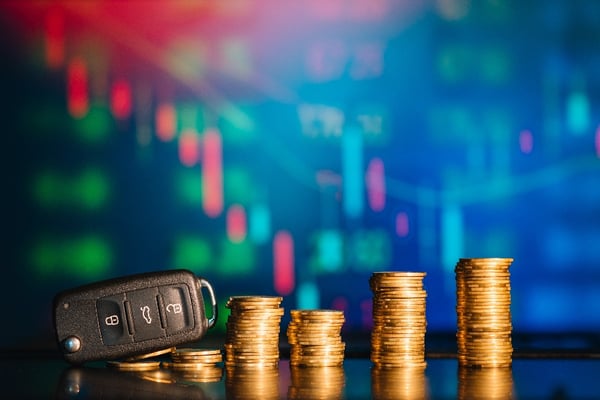 As the owner or manager of a business vehicle fleet, you must have realized that fuel usage takes a huge chunk on your overall running costs. Notwithstanding, at Wilmar, Inc., we understand the kind of difference a dollar can make and are always committed to helping you cut down on fuel costs wherever and whenever possible.
With a myriad of internal and external factors influencing fuel costs, we also understand how difficult it can be to know where to begin and have thus come up with a list of seven most effective ways to help you save on fuel expenses.
1. Improve Driver Behavior
Harsh braking, driving at excessive speed, and gunning off after being static at traffic lights can have a major effect on a vehicle's fuel usage. Educating your drivers on fuel-effective driving techniques helps to save fuel as well as keep the driver and the general public out of harm's way.
2. Pay Keen Attention to Idling and Smart Shifting
The fewer times a vehicle's engine is started, the less the fuel it will consume. Unnecessary consumption such as idling for too long or shifting the gears too late often leads to unnecessary costs, which are more intensified if there are more vehicles.
Thus, it is good to remind your drivers to turn off the vehicle's engine anytime they are not in the move to help minimize the fuel costs.
3. Plan Routes Efficiently
Effectively planning your routes helps to minimize fuel costs. Always make sure that your drivers are following the most efficient routes rather than the most scenic ones. The efficient route planning also helps you save time by avoiding known congested areas as well as minimizing unnecessary backtracking and mileage.
4. Lighten the load
Overloading your vehicle means that it will have to work harder and use more fuel. It is better to use an extra vehicle than overdoing it and incurring unnecessary fuel costs. It is estimated that for every extra 100 pounds you remove from a vehicle, the vehicle's fuel efficiency is enhanced by close to 2%.
5. Regularly Maintain Your Fleet
Ensuring that your vehicles are properly maintained and serviced helps to prolong your vehicle's life and efficiently reduce fuel costs. Scheduling regular repairs ensure your vehicles are always in good working condition and that no further costs are incurred as a result of neglected mechanical problems.
6. Ensure Fleet Tires Are Inflated Appropriately
Keeping vehicles' tires properly inflated may help reduce fuel expenses. According to fueleconomy.gov, properly inflated tires can improve fuel efficiency by an average of 0.6% to a maximum of 3% in some cases. For every less inflated tire, you risk losing about 0.2% in fuel efficiency. Properly inflated tires are way safer, not to mention how long-lasting they can be.
7. Consider Replacing Costly Vehicles
The total cost of owning each of your vehicles is more than just the vehicle's actual purchase price. It involves other costs such as fuel consumption, insurance, and taxation.
Therefore, it would be best if you kept evaluating the total cost of ownership for every vehicle. From this, you might find out that replacing some vehicles is more efficient and beneficial than keeping them when their cost of maintenance is quite high.
Are you looking to cut fuel costs for your fleet but do not know how to go about it? Do not worry! Wilmar, Inc. has got you covered. We are always committed to delivering customized fleet solutions to help you operate your business more efficiently.
For an opportunity to enjoy world-class customer service and a 100% customer satisfaction, get in touch with us today.