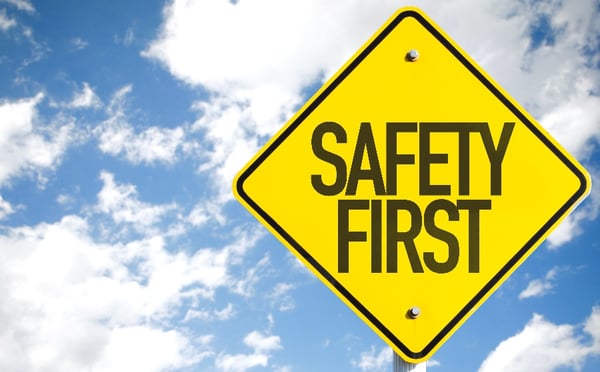 A fleet driver accident may cost you a whopping US$74, 000. If the accident led to a fatality, you might be forced to fork out approximately US$500, 000.
These costs are enormous hindrances to fleet success. Having a robust fleet safety program may, however, help you mitigate the associated risks.
The program would outline your company policies and procedures for protecting you from liabilities due to vehicle accidents. It would also offer your employees a safe work environment.
Here are the key elements to keep an eye on when designing your company fleet safety program.
The Driver Recruitment Process
The program should outline a clear screening process and driving standards for all employees. The described screening process should be thorough and guided by these basics;
Performance of the drivers. The standards should explain in detail everything that your company expects from each driver.
Performance evaluation and monitoring. Have a plan for regularly monitoring driver performance against the agreed standards. Monitor their driving records and other performance indicators and discuss the critical areas of strength and weaknesses.
Disciplinary actions. In most cases, companies rely on progressive correctional programs like the defensive driving courses for their drivers. You may have to define your disciplinary procedures, but to ensure fairness, you may need legal counsel.
Driver Training Program
On the baseline, you'll be hiring qualified drivers. Nevertheless, you must still develop training programs to sharpen their current skills and equip them with new skills. When designing your fleet safety program; therefore, it is recommendable that you have these types of training:
Training for 'new hires.' This should be designed for all recruits.
Brush-ups. These should be modeled to help the drivers remember things they could have forgotten. You can present them in form of notes, brief speeches, and safety posters.
Correctional Training. This module should be specified for drivers who have been involved in incidents or aggressive drivers.
Progressive Training. Progressive training should apply to all drivers. Ideally, it should be an annual program where you focus on updating the drivers on any changes in regulatory compliance procedures and new pieces of equipment, among others.
Vehicle Inspection, Maintenance and Repair Program
It would be best to formalize an actionable plan for all your fleet inspection, maintenance, and repair policies. It will help you mitigate possible accidents and breakdowns that would be caused by faulty pieces of equipment.
Driver Behavior and Performance Monitoring
The driver behavior and performance monitoring in this program will ensure that all drivers stick to the laid-down fleet safety protocols. You can check this by keeping tabs on performance analytics and their mastery of the safe driving guidelines.
Leadership Commitment and Support
It is vital that the program also has leadership support. This will play the primary role in your company's success going forward. You can get the leadership buy-in by ensuring that your approach in developing this program aligns with the company's mission.
Analysis of Data and Problem Identification
This would include thorough management of accidents if they occur to mitigate the costs. It will also make it easy to discover the risks and develop a plan for avoiding future losses. You may consider factors like weather conditions, traffic violation records for the driver, and speed limits, among other factors.
Loss Investigation Processes
Post-accident interviews carry the vital information you will need to avoid future accidents. The fleet safety program should outline a plan that will ensure thorough investigations into causal factors of crashes and establish whether they would have been avoided.
Compliance
Government policies vary widely from state to state. The program should, therefore, determine government agencies that have authority on the activities of the company. It should outline the agency that makes the rules for the company's operation and, most importantly, who to report to.
Over to You
Fleet management can push you to your wits' end, especially if you're a starter. With over 40 years of fleet management experience, the experts at Wilmar can develop a sustainable fleet solution that fits your company. Get a free analysis today.