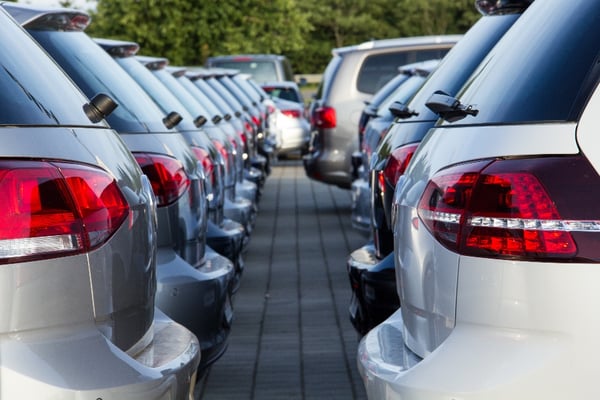 Fleet owners face a variety of unique challenges. Skyrocketing fuel costs, driver turnover, and compliance violations can dent productivity and keep your operational costs high.
Sticking to a tight budget can be a real hassle, especially during the COVID 19 pandemic. Fortunately, you can use these 9 secrets to cut on your fleet costs- both in the short and long run.
1. Optimize Fuel Usage
It goes without saying that the biggest drain on a fleet's operational budget is fuel, which accounts for 40% of total fleet expenditure. Saving money on fuel will certainly help your bottom line. There's no easier way to save on fuel than to maintain uniform speeds.
Install tracking solutions to monitor which drivers have a high ratio of speeding fluctuations or are speeding excessively. This greatly helps to keep your fuel expenses in check.
2. Assess Your Vehicle Policy
Your vehicle policy has a massive impact on fleet costs, so ensure your fuel management cost analysis identifies vehicles with the lowest fuel consumption and CO2 emissions.
To ensure you're selecting vehicles that perform best in their class, conduct regular reviews. Your fleet management provider should be able to help you choose vehicles with the best stats- 120g/km (or lower) for emissions and 55mpg (or better) for fuel consumption. Better yet, you could introduce some of the well-known electric and hybrid vehicles.
3. Encourage Refueling at Only The Ideal Places
Fuel costs can vary significantly depending on the local competition and location. Emphasize to your drivers the importance of refueling early, perhaps at the start of the journey. This helps to avoid emergency refueling at high-priced places like motorway forecourts.
4. Avoid Compliance Violations
Breaching ELD (electronic logging devices) rules might attract heavy fines, denting your fleet's budget in the process. The more the EDL violations, the lower your CSA (compliance, safety, and accountability) score will get.
Strictly follow the regulations to avoid getting a low CSA score, which could mean more audits/inspections, costlier premiums, and a stagnant bottom line.
5. Communicate Cost-Efficient Practices
Finding ways for drivers to cut on costs for your fleet's budget is a good starting point, but how can you spread the word and keep things moving?
If your company has an HR or a CIO, well and good; otherwise, your fleet management provider should also lend a hand through radio ads, web-based resources, and email bulletins.
6. Modify Driver Behavior
Not all drivers are experienced or trained at the same level. Some have a terrible work ethic, too. Excessive speeding, idling, and hard braking are all habits that you'll want to discourage amongst your drivers.
Fortunately, you can keep tabs on such habits by investing in a GPS-backed fleet management tool. Most provide driver performance tools like audible alerts for hard braking or excessive acceleration. Discouraging such habits will cut down on fleet costs- from maintenance to fuel.
7. Predictive Engine Maintenance
GPS-backed tracking systems can also detect engines of trucks in your fleet that are about to run into issues.
Using this predictive software and best practices for maintenance can help you cut down on the costs of engine repair. You'll also save on time lost during repair.
8. Leverage Management Information
How quickly can you access data showcasing your fleet expenses?
Taking measures to reduce costs is great, but identifying the key stats and proving your accomplishments without cutting-edge fleet reporting tools will be hard.
Of course, your fleet provider will supply you with prompt management data and quarterly assessments, but this should be supported by an online system available round-the-clock and accessible only through your logins.
9. Choose Petrol Trucks for Low-Mileage Errands
Don't just assume that diesel will always be the cheaper option.
Although petrol trucks are quite costly for fleets, in the long run, it could take some years of fuel-efficient motoring to justify buying a diesel truck.
If you plan on using the truck for low-mileage tasks or if it will be used for just a few years, you could save tens of dollars per truck if you choose a petrol model.
Wrapping Up
No matter the size of your fleet, these 9 secrets will help you save on costs and boost efficiency- with less fuss.
Ready to save time and money on your fleet, while remaining competitive, just like thousands of other fleet owners in North Carolina? Get in touch with us today and see if there's a solution that works for you!