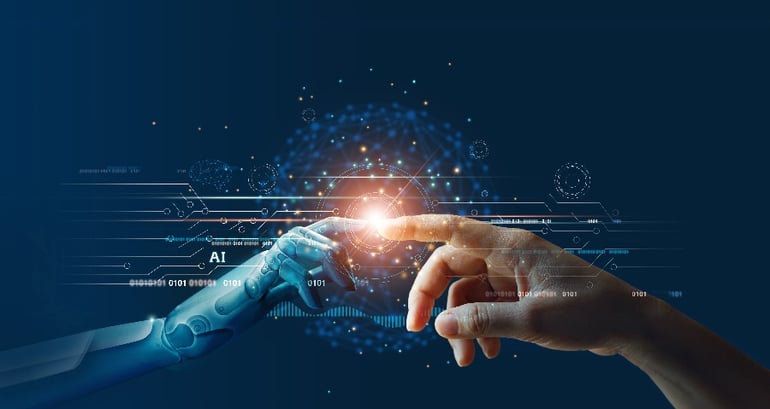 AI is a thought-provoking discovery widely used across different industries like Industrial Manufacturing, ICT, Life Science, and Healthcare.
It is certainly gaining ground in the entire automotive value chain, from manufacturing to transportation and service.
Here are 4 great examples of how AI is set to change the automotive industry:
1. Improved Production
Car manufacturers are always seeking ways to enhance production. To them, artificial intelligence is an answered prayer. An AI system simplifies the complex car manufacturing operations and streamlines supply chains.
Manufacturing a vehicle involves assembling different parts sourced from various suppliers across regions worldwide. Managing these orders, putting up with market dependencies, and making do with limited skilled workers pose a real challenge AI can adequately address. AI helps automate these processes and minimize chances of failure and problems.
Efficacy tends to stand out in production lines because of the incorporation of AI-controlled bots. These bots collaborate with people in such processes as moving materials, packaging products, and doing tests. It leads to leaner supply chains, reduced equipment failure, fewer quality issues, and ultimately effective production.
2. Efficient Autonomous Driving
A combination of AI and ML (machine learning) alongside deep learning has enabled the development of autonomous vehicles, AVs, which are self-driven cars. Using algorithms, AVs can detect new input values. They do this by identifying distinctive classifying features of the targeted images. That said, they rely on sensor data from cameras located around the car to navigate the world.
Autonomous driving is likely to lower labor input costs in companies that rely heavily upon vehicles. A less dependency on humans in the transport sector will mean that drivers now modify what they can do in this field. There is also a projection of more safety and fewer emissions with autonomous driving.
3. Timely Predictive Maintenance
Vehicle maintenance can be a real headache. But thanks to AI and ML, this can now be relegated to the past. Predictive maintenance, as opposed to preventative maintenance, helps stop future malfunctions before they occur. Manufacturers no longer have to grapple with vehicle recall problems that negatively impact their reputation and cause downtime. AI captures micro-anomalies that may escape quality check processes.
Similarly, AI can alert car owners of potential glitches in advance. It detects changes in the car that signify failure even before it actually happens, for instance, battery and engine performance. This helps avert costly damage and hinders safety risks in a well-timed manner. Predictive maintenance reduces depreciation rate, increases vehicle availability, and improves overall efficiency.
4. Driver Monitoring
Driving may seem an easy task, yet those behind the wheel do get overwhelmed with fatigue and concentration. AI can reliably help with intelligent driver monitoring to reduce car accidents, promote driver experience, and keep passengers safe.
A driver monitoring system incorporates AI to understand driver behavior. It does this by monitoring the driver's body and head position to identify drowsiness, absent-mindedness, and emotions.
Other things such a system does include
Offering real-time location feed, particularly in new environments
Checking the driver's speed to alert them when they over speed
Warning the driver to take control whenever there's an emergency
Final Thoughts
AI is truly revolutionizing the automotive industry by making car manufacturing better, supply chains more efficient, and the driving experience safer and more comfortable. The refinement of customer preferences, the growth of the Internet of Things, and the need to save more will compel manufacturers to embrace AI throughout the car-making process.
Contact us, Wilmar, for more information on artificial intelligence in cars. We provide fleet leasing and management solutions in case you are in need.