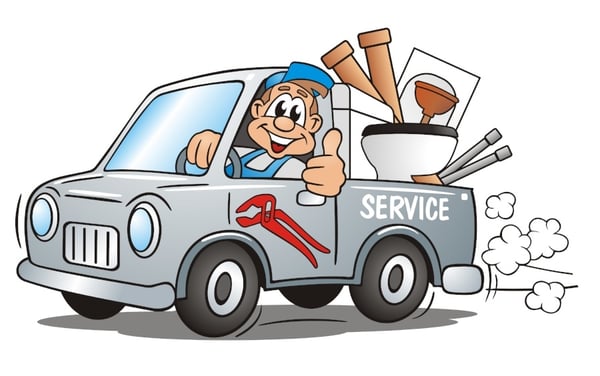 Starting a plumbing business is extremely competitive considering those in this industry are as ubiquitous as attorneys. Nevertheless, if you've been able to differentiate yourself from competitors, how have you managed to invest in fleet vehicles?
Whether you bought them or leased, managing fleet vehicles is as challenging as managing mobile devices in the workplace. Your team of plumbers are out in the field constantly, making it impossible to track what they're doing without finding quality fleet management solutions.
What you need is a fleet management consultant to help you find solutions so you don't take major risks.
What is the best vehicle for a plumber?
If you're a startup plumbing business, the first solution to think about is fleet selection and what type of vehicles best suit your business style. A fleet management consultancy can help you through this step so you either buy or lease vehicles with the right size for hauling equipment.
Afterward, you'll want to decide whether you should buy those vehicles or just lease them. The latter is the best option if you're a startup. Programs like walk-away leases are a good option, because it gives you freedom to end your lease at any chosen time.
You may plan to buy your own fleet management trucks eventually, making outsourcing and leasing best-use scenarios.
Leasing Equipment
What about other assets you need to place in your fleet vehicles? Various technologies are available to track your vehicles, and a lot of them become physically smaller all the time.
Equipment leasing should become a top priority to save you money. As a startup, it doesn't always make sense to invest in equipment if it won't give you a substantial ROI immediately.
With telematics becoming an essential part of fleet management now, you can get ahead of the technological curve without feeling like you'll fall behind. Obtaining the latest technologies is also going to keep you competitive in various ways.
Quality Fleet Management
Outsourcing your fleet management in general means using the above equipment in smarter ways. As LinkedIn points out, 31% of companies do outsourcing now to free up internal resources, which is very important as a startup.
Your outsourced fleet managers are going to use your fleet vehicle technology to track how your vehicles perform and where they go. Thanks to tools like dash cams and specialized mobile apps, they can track exactly what your drivers do every day. What this does is help bring more safety to your drivers who may not always follow road rules like you want them to.
Plus, many tracking devices scope out each vehicle's gas mileage. To find more efficient routes, you'll want to know where your drivers go when heading to their customer destinations.
Keeping Maintenance in Check
Even if you've owned or leased your plumbing vehicles for a while, how long has it been since you had them inspected for repairs? It's easy to become complacent to this if caring for fleet vehicles on your own. Don't underestimate the importance of vehicle maintenance since it could lead to even bigger repair bills if you neglect basic checkups.
Fleet management software is going to help alert you when maintenance is needed. Your outsourced fleet managers use the best available software so they can alert your drivers when it's time to get their tires checked or need a new oil filter.
The best fleet management consultants also give real-time alerts so drivers find the nearest repair centers in the areas where they're driving. During emergency situations, you don't want your drivers being miles away from a repair center where they can get a problem fixed.
Here at Wilmar, Inc., we offer total fleet solutions you won't find anywhere else. Contact us to find out more about our comprehensive services, including fleet vehicle leasing options.