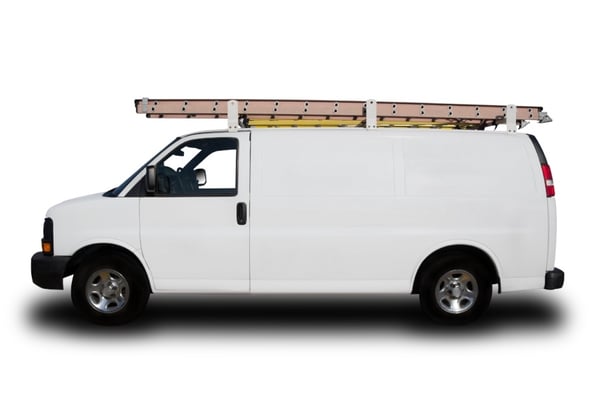 Running an electrician, plumbing, or other home service business is going to mean making a smart decision on whether to lease or buy your fleet vehicles. The decision on what to do can often become challenging if you're not really sure how to analyze what you need.
This is where a fleet management consultancy can give you a more objective analysis of what you should do.
Even if you've decided to lease your vehicles, your consultant may have a better plan available in saving money: Buying off-lease vehicles.
What Are Off-Lease Vehicles?
Those of you new to this process only need to know that off-lease means used fleet vehicles selling for a lower price. While the word "used" might scare some of you, it all depends on where you're purchasing your fleet.
If you're not sure about the reputation of the fleet management service you're going through, then you spend some time vetting them.
The best ones will give you numerous options in leasing, including walk-away leases, plus equipment leasing.
However, buying off-lease vehicles is perhaps your best option under certain conditions.
The Immediate Benefits of Off-Lease Vehicles
After a professional analysis from a fleet management consultant, you may discover buying is the better bet. Off-lease vehicles are designed for those who want to buy, yet don't want to spend too much capital.
These essentially "used" vehicles are usually priced well below normal prices of new vehicles. Typically, they aren't overly old vehicles, even if you should always make sure before you buy.
As DMV.org points out, the vehicle should still have relatively low mileage and an impeccable maintenance record. Sometimes the vehicles may even still be under factory warranty.
What makes buying these through a reputable fleet management service is they'll show you proof of vehicle condition. They'll tell the truth about vehicle age, odometer readings, interior wear and tear, exterior damages, alterations, and their service record.
Adding New Things to Your Off-Lease Vehicles
Going through a fleet management consultancy for these purchases allows you to add other services to make your off-lease vehicles a better investment.
For instance, you could still lease equipment to go in the vehicles if you don't have the budget to buy them for yourself yet.
Telematics are a big part of this, and should become an essential part of any home service business. Using dash cams, GPS systems, and various mobile apps, you'll be able to track how your drivers perform and what routes your drivers take.
By leasing this equipment, you're getting state-of-the-art technology to help you stay ahead of your competitors.
Creating a Maintenance Plan
Despite buying vehicles through an off-lease program, working with a fleet management service means you can continue to use them as consultants on various things.
You could set up a maintenance plan where your drivers receive text alerts on when it's time to service their trucks.
Part of this involves receiving text alerts on where the nearest service centers are so your drivers won't have to search on their own. Something as simple as receiving a reminder about having tires checked or changing an oil filter can keep those older vehicles running for years more.
Finding Complete Fleet Management Through One Source
After buying your off-lease vehicles, it pays to use all services from a fleet management company. Working through a company that gives you these services through one source is the best way to create more cohesion in communication and overall management.
Here at Wilmar, Inc., we're leading the way in providing fleet management services like you see above. Our off-lease vehicle plan is one option of many we'll show you when you work with us.
Contact us to learn more about our various fleet vehicle leasing and purchasing choices.