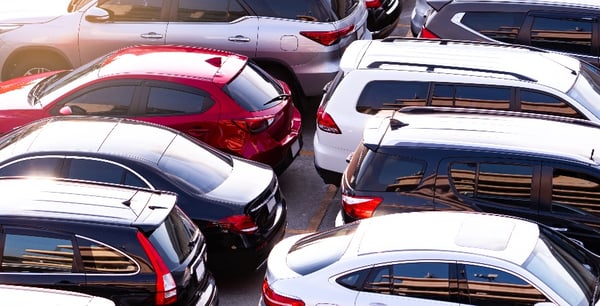 For some customers, leasing a vehicle is more convenient than purchasing one. The payment plans are usually cheaper and only last for a few years.
If the buyer decides to buy the car at the end of the lease, they'll already have a head start on paying it off completely.
Since the majority of leases are for new vehicles, potential lenders often wonder: can you lease a used car?
Leasing a Used Car
Just like a new car, it's perfectly acceptable to lease a used car. When customers start making payments on a used vehicle, they're not paying as much for the car's depreciation.
A car's value drops the most within the first year after it has been manufactured. This is why a used car's lease payments are so much lower compared to new leases.
Leasing a car for a year or two allows the driver to get a good feel for how the car drives and how reliable it is. Because of this, they are more likely to purchase the off-lease vehicle once the lease has ended. Used leased cars also often have cheaper insurance options.
Are There Any Downsides to Leasing a Used Car?
When leasing a used car, you should generally only consider ones that are gently used. Older cars are more prone to problems, either from previous accidents or from years of use. Even if the vehicle has been properly maintained, certain components of the car will inevitably start to fail over time.
Another thing to consider is the car's warranty. Most customers are looking for a bumper-to-bumper warranty, which will cover the majority of the car's repairs at no charge.
It's not impossible to get a bumper-to-bumper warranty for a used car. However, many providers will be hesitant to grant it to a car that already has a lot of miles on it.
Certified Pre-Owned Vehicles
The majority of used leased cars are certified pre-owned (or CPO) vehicles. This means that they are only a few years old and have been thoroughly inspected before they go to the customer. CPO cars are better candidates for extended warranties, which makes them more likely to be bought when the lease ends.
Since CPO cars are almost new, they often have much of the latest technology and advanced safety features. Some CPO lenders also offer great incentives to the customer. These may include free roadside assistance, free oil changes, and lower financing options.
How to Lease a Used Car
Whether it's a new or used car, the process of leasing a car is very straightforward. First, the lender should determine the car's value. If unsure, they can consult online resources like Kelley Blue Book.
Once the lender knows the car's actual value, they can determine fair payment costs. All vehicles depreciate at different rates, so there's no hard and fast number. The lender will also set their own interest rate.
In the case of a used vehicle, the interest rate will always be higher than it would be for a new car. However, since the used car will have a lower depreciation rate and overall price, it's often a better deal for the customer.
Is Leasing A Good Idea?
Leasing a car is becoming more common in the automotive world. Just last year, a study found that almost 30% of new cars were leased rather than bought by shoppers. When leasing a used car, the shopper gets even more perks and savings.
Leasing is also a good option for buyers or companies who need to change vehicles every few years. If you're interested in leasing a used car, feel free to contact us today for more information.