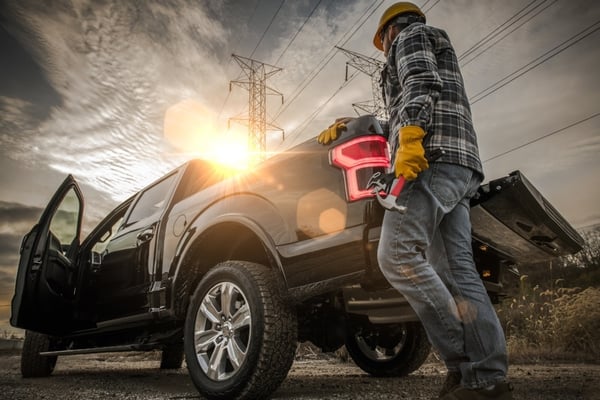 Running a construction or home services company is going to require fleet vehicles. You may need to send out dozens of your vehicles to construction sites to provide supplies or to transport workers or to deliver services. It's going to mean a major expense on your part if you decide to invest in trucks (and maybe even passenger cars).
You don't have to take risks with your asset investments if you decide to do vehicle leasing. How do you go about it, though, so it doesn't become a financial burden?
With the right fleet management service, you'll have far more options.
What Kind of Vehicles Do You Need?
Your commercial business may need various types of fleet vehicles to take on tasks out in the field. This may mean larger trucks to transport equipment to multiple locations. It's also going to mean trucks to haul smaller supplies. Or, you may need regular cars or small trucks to transport your employees or for other uses.
Even if you want to integrate all of that into one type of fleet vehicle, you'll want a service helping you "build a vehicle."
By going this route, you'll see what kind of vehicles would become the most fuel efficient and which features would best suit your drivers.
Working with a fleet management consultant, they can also give you other options here, including micro fleets if wanting to start small.
Should You Really Lease Your Vehicles?
While you'll find a lot of online discussion boards that debate whether companies should lease or buy their work or fleet vehicles, the consensus remains on how expensive buying is.
Considering most industries are highly competitive, you don't want to take chances with your investment. Plus, with so many other trends requiring massive investments, buying fleet vehicles wouldn't leave room for other capital expenditure.
Working with a fleet management consultant will help you make a smarter decision on whether leasing is really your better option. They'll show you the different types of leasing choices available based on your business structure.
What Are Your Leasing Options?
You can take options like walk-away leases, which allows you to lease your vehicles for a set time, then turn them in when wanting to move on. At the same time, you'll want a service also offering equipment leasing for your trucks.
The drivers of your commercial vehicles may have to travel long distances sometimes, making certain types of leased equipment in the truck or vehicle valuable asset.
On a financial scale, leasing is going to save you money because you're only going to pay a flat rate per month for a temporary period. Compared to monthly payments set up through a dealership after buying fleet vehicles, leasing is always better for limited budgets.
What Kind of Leased Equipment Should You Use?
With telematics becoming an important part of fleet vehicles in recent years, you'll want to consider using the same in your construction vehicles.
For long travels, this type of technology will help your drivers be able to drive more efficiently. Also, you'll track what they're doing as part of your fleet management duties.
Using dash cams and GPS systems, you'll be able to track exactly where your drivers go and whether the routes they're taking are really saving you on fuel. On their end, of course, GPS systems will help them locate long-distance construction sites faster.
Other equipment includes various mobile apps so your construction drivers can keep digital logs rather than enter them on paper.
At Wilmar, Inc., we're available as an expert fleet management firm you can turn to for your construction company fleet vehicle needs.
Contact us to learn more about the comprehensive services we offer, including leasing.