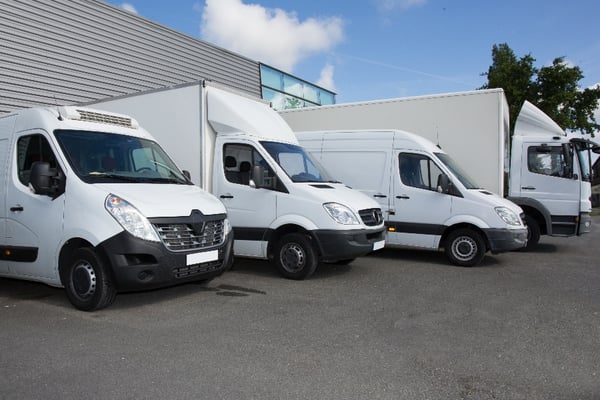 Are you a home services provider? If you have several commercial work trucks in place, it's best to seek fleet management solutions that will cover all aspects of your transportation operations.
If you're looking for a reliable fleet management company, look no further than Wilmar Inc. We offer reliable management of commercial motor vehicles, including vans, trailers, and work trucks.
From plumbers and roofers to contractors and electricians, different types of home service businesses turn to us for reliable fleet management services. You should too.
Benefits of Fleet Management for Commercial Work Trucks
1. Allows for smooth operations
With stringent regulations, increased maintenance costs, and skyrocketing fuel costs, managing multiple commercial work trucks can be an intricate task. If your business is facing increasingly difficult operations, engaging a fleet management company is your best chance at achieving smooth operations.
Once you hire a fleet management company to manage your fleet of commercial work trucks, they will oversee many aspects, including fuel management, dispatch management, and safety management, among others.
At Wilmar Inc, we not only ensure that business vehicles operate smoothly, but that their operations are aligned with company goals as well.
2. Helps to reduce operational costs
With a fleet management company overseeing the management of your commercial work trucks, you'll have crucial data that will help to reduce operational costs.
For instance, the fleet management company will collect data on how quickly vehicles consume fuel, which can help businesses to save on fuel consumption.
Another way in which a fleet management company helps businesses to minimize their operational costs is through dispatch management, which involves route planning and communication with drivers.
Crucial data on the duration of drivers' working hours is collected, which ensures that drivers are not paid more than they deserve.
3. Provides an opportunity for better driving habits
When using fleet management software, fleet managers can examine patterns, behaviors, and habits of individual drivers.
For instance, the software can provide reports that can enable fleet managers to know when drivers exceed speed limits.
This kind of information can help them identify high-risk drivers and caution or pull them out before they cause accidents.
4. Enhances safety
Fleet managers also get access to live data on the location and status of their commercial work trucks. This information helps fleet managers in several ways, including:
It helps them to know the whereabouts of the company vehicles
It helps them to discover unauthorized use of company vehicles
It helps them to track and recover lost or stolen vehicles
Besides enhancing the safety of the fleet, fleet management also helps to improve driver safety. It enables fleet managers to keep up with crucial safety alerts to keep company vehicles running smoothly.
When company vehicles are in great working conditions, they help to keep the people driving them safe.
5. Minimizes the cost of insurance
Introducing a fleet management system also provides other financial benefits through insurance. Insurance companies are usually willing to offer financial incentives to businesses that make use of fleet management solutions.
By hiring a fleet management company, you demonstrate that you are proactive in improving safety on the roads.
6. Promotes longer vehicle life spans
When utilizing fleet management solutions, you can rest assured that your commercial work trucks will operate for many years. This is because the solutions provide an opportunity for better driving habits.
Furthermore, fleet management systems provide performance indicators that help fleet managers to ensure that company vehicles are well taken care of.
Are you looking to improve the current performance of your commercial work trucks? Wilmar Inc has fleet management solutions that can help to improve the effectiveness of your vehicles, increase fuel efficiency, improve safety, and provide more efficient logistics.
For more information, contact us or call us at 1.800.488.8451 today.