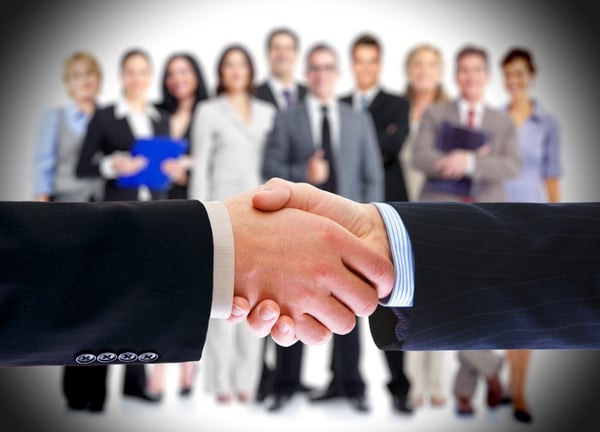 The popularity of dedicated fleet services in Charlotte NC is on the rise. That's due in part to the number of successful small businesses making their home in the Charlotte area. Many of these businesses find that they need a fleet of vehicles, but don't have the capital to invest in creating one. That's leading them to seek out dedicated fleet services instead.
A fleet management company can create a dedicated fleet of vehicles out of its own inventory to service a small business' needs. That way the small business gets the fleet without the hassle. It's often the perfect solution for small businesses looking to scale.
Why Small Businesses Are Thriving in Charlotte
WalletHub named Charlotte as the sixth best place in the United States to start a business in 2019. Charlotte beat out other Southern cities such as Austin, Atlanta, and Houston. It also beat out neighboring cities such as Durham and Raleigh. It ranked number one for the average growth in the number of small businesses.
The WalletHub survey looked at factors such as the affordability of office space, the number of businesses still operating after five years, and education levels of the labor market. Charlotte ranked well in all these areas, earning that coveted spot in the top ten.
There are other reasons Charlotte small businesses are thriving, too:
A growing population. According to WCNC, Charlotte ranks 5th when it comes to population growth in the United States. That means plenty of new people in the area looking for work. Many of them will launch a business themselves or be eager to go to work for an up-and-coming start-up.
Low cost of living. The average cost of living in Charlotte lower than a lot of other areas of the United States. According to the website Numbeo, the cost of living in Charlotte is about 25% lower than the cost of living in New York City.
Good quality of life. The fact is, Charlotte is just a nice place to live. There is plenty to do, lots of nice people, and potential for growth. That means people are more likely to stay in the area.
So it's no wonder business is booming! And with all that business growth comes a growing need for dedicated fleet services in Charlotte NC.
Why Small Businesses Need Dedicated Fleet Services
There are many small businesses who rely on their fleet. Service trades such as plumbers, electricians, and carpenters all rely on their work trucks to haul equipment and tools to the next job site.
Retail services like florists need trucks to deliver their products to local customers on time. And even sales-based companies need a fleet to transport sales teams and potential clients to their next appointment.
But small businesses often struggling to find the capital to build their own fleet. That's especially true when they are working to scale their business wisely. They have to balance their cash flow with the needs of their business. This is where dedicated fleet services can help.
It's time- and cost-effective.
Instead of laying out the cash for trucks and drivers, a dedicated fleet is ready to go at a fraction of the cost. That means you can have the fleet you need ready to go in a matter of days (or even hours!) instead of piecing it together over months.
Plus, if a vehicle in the fleet breaks down, it's the fleet company that will deal with the repairs. Your business won't lose out on work. The fleet company will replace the broken down vehicle and get the driver back out on the road as soon as possible.
It frees up your internal resources.
Doing it all for your small business? Fleet management doesn't have to be another item on your to-do list. When you work with a dedicated fleet service, you can concentrate on doing what you love: growing your business. Someone else will worry about maintaining and managing the fleet while you focus your time and effort elsewhere.
A fleet managed for you.
There is a lot that goes into fleet management. Finding new vehicles, disposing of the old ones, managing paperwork, and ensuring everything stays on schedule. A dedicated fleet does all that for you. The fleet management company will handle all the paperwork and maintenance so you don't have to worry about it.
Is Your Small Business Struggling to Build a Fleet?
Small businesses in the Charlotte area should have access to the fleet they need to help their business grow. Whether you need a fleet of one, ten, or one hundred, Wilmar can help.
We carefully assess the needs of your business and create a fleet action plan tailored to your needs. Once we've done that, our fleet management company can take care of everything. We do it all for your fleet, including:
Finding new vehicles. Whether you need a luxury sedan or rough-and-tumble truck, we'll find the vehicle that's right for your business at a cost you can afford.
Disposing of old vehicles. When a vehicle in your fleet needs replacing, we'll make sure to find it a great new home.
Managing maintenance schedules. Properly maintaining your fleet vehicles will reduce your operational expenses. It also keeps your vehicles going longer. Our team will make sure they get the service and maintenance they need when they need it.
License and title management. We keep up with all the paperwork (including renewals!) so you don't have to add another item onto your calendar.
Fuel card services. This program allows you to control how much your team is spending on fuel and helps you keep an eye on costs. Plus, it's easier for your drivers than submitting reimbursement requests.
Our team is ready to help your team build a fleet. Don't struggle with the question of how to scale without depleting your cash flow. We will make it easier, affordable, and scaled to the needs of your business. Get in touch with our fleet management team today to learn more about our dedicated fleet services in Charlotte NC. We love working with small businesses and helping them succeed!