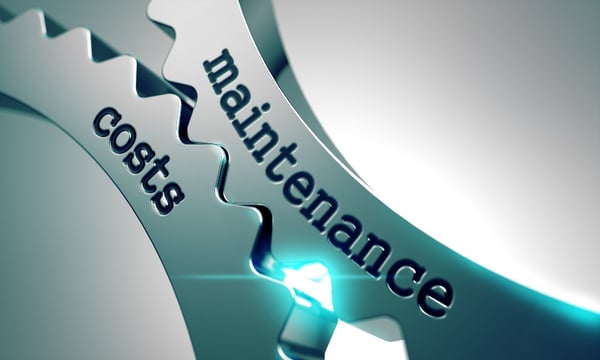 One of the fastest ways to ride the car of your choice is through leasing. In fact, a larger number of people in the United States of America prefer car leasing to buying new ones.
While car leasing comes with much flexibility, most people have lost money in such deals for failure to understand what the leasing process entails. If you are considering leasing a car, you should understand the entire process well, including any costs involved. For instance, who takes care of the car maintenance? Read on for a comprehensive overview of car lease!
Car Lease Maintenance Explained
Who maintains the car during the lease period is a subject most individuals overlook when leasing a car until the car needs a repair or service. It can be quite inconveniencing to expect the dealer to take care of the car's repair and maintenance cost only to learn that it was your responsibility all along.
So, who is in charge of car lease maintenance during the lease period?
Whenever you sign a business contract hire contract or a personal agreement, you can choose to include a maintenance package. If you choose to have maintenance in your lease agreement, you will be prepared for additional charges to cater for the repair of the car, replacement of tyres and other parts, as well as to cover any cost of servicing the car. In such a case, the maintenance package is referred to as a finance provider maintenance contract.
You are not obliged to this package; you can opt to maintain the car independently without involving the dealership. However, having a maintenance package comes with some significant benefits. The top benefit of this is that you get peace of mind knowing that if your car develops any issues, it can be sorted immediately, without incurring any extra cost.
What Does a Car Lease Maintenance Package Cover?
The maintenance package for your leased car takes care of all the parts that are replaced on the vehicle and any repairs done within the lease period. Such cases include replacement of brakes, tyres, wipes, exhausts, among other car parts that may need attention.
It is important to note that if you engage in accidental damage, the maintenance pack will not cater to such replacements or repairs from such incidences. It is also essential to be aware of the car dealers' policies on the deterioration of the car after the lease period. You don't want a case where your dealer cannot accept back the car because it is has deteriorated past the acceptable level.
How Much is the Car Lease Maintenance Cost?
There is no one-size-fits-all when it comes to the cost of maintenance. Usually, the amount you pay for maintaining the car depends on the vehicle you have leased and the type of contract you sign. For higher mileages, your maintenance cost will be high because you will have more tear and wear on most car components.
Make sure you discuss all these aspects with your dealer before including the lease contract's maintenance package. Getting all the information right from the start helps you avoid inconveniences and surprises much later into to the deal
Engage a Professional in Fleet Leasing and Management Today
Car leasing can be a daunting affair, especially if you are taking a car lease for the first time. Make sure you take as much time as possible to understand the entire process. For instance, read more about whether car leases always include maintenance costs, as getting such information including all the costs involved can save you many resources in the future.
If you need to lease a car and you are not sure where to start, get in touch with Wilmar, the Southeast's largest independent fleet leasing and management company, and you will get all the help you need!