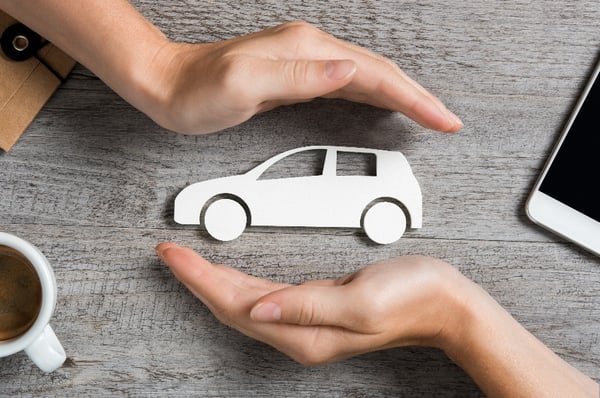 No. When you lease a car, you'll need to buy auto insurance from an insurance company. Many lessors (the company that owns the car) will have specific requirements about the type of auto insurance you need to buy, particularly about the deductibles.
Insurance questions are very common when people lease vehicles, whether they're leasing the car or truck for work or personal use. Today, the team at Wilmar is ready to answer those questions about leasing and insurance for you.
Now that you know you DO NOT automatically have insurance if you lease a car, let's answer the three other common insurance questions you probably have.
3 Common Questions about Insurance When Leasing a Car
These are the questions we get asked most often by customers who are new to leasing. We're glad you asked!
1. Do You Need Full Coverage Insurance When Leasing a Car or Truck?
Almost always, yes. Every lease agreement is a unique contract between the lessor (company) and lessee (customer). We can't speak for other companies, so we can't honestly say that 100% of all lessors will require you to carry full coverage. But it makes sense that they do, and we've never heard of one that doesn't require full coverage.
That's because full coverage auto insurance protects their property — the car — from issues like collisions, hail damage, or theft. We cannot imagine a lessor that would allow someone to drive away with, say, a $40,000 F350 work truck without protecting it with insurance.
2. What's the Difference Between Liability and Full Coverage Auto Insurance?
All auto insurance is designed to protect the driver in case of an accident. It's known as "liability" coverage and is required in almost every state.
After the liability / responsibility issue comes the part about protecting the vehicle. Most auto insurers offer a package that includes both collision and full coverage.
"Collision" covers crashes and collisions with other vehicles or property.
"Full coverage" covers other issues like theft, weather damage, a tree limb falling on the car, etc.
Then some bells and whistles can be added to your insurance, like roadside assistance or extra glass coverage for windshields.
A lessor doesn't usually require those, but they're nice to have.
No state currently requires drivers to carry full coverage, but all lessors will want their expensive property insured against loss. They might have an opinion about your deductible, too.
3. What is a Deductible / How Much Deductible Should You Have on Insurance if You Lease a Car?
A deductible is a type of co-insurance. In a nutshell, it's the amount of money you'll be responsible for paying before insurance comes into play.
Deductible amounts range from $250 to $5,000.
$500 and $1,000 are standard deductible requests in the world of vehicle leasing.
Imagine you get in a wreck in your leased vehicle. The car takes $5,000 in damage. If you have a $1,000 deductible, you'll be on the hook to pay that first $1,000 of repairs. Insurance would pay the remaining $4,000.
The lower your deductible is, the more expensive car insurance becomes.
If you had a $5,000 deductible in the situation above, you'd have cheap insurance, but it won't pay for anything for that wreck!
So most insurance agents suggest that you choose a deductible you're comfortable paying.
Most entrepreneurs and young startups will struggle to find $5,000 in an emergency without damaging operations. So a high deductible not appropriate. Other organizations might not flinch at that amount. So this is something you'll want to discuss with your lease specialist and insurance agent.
Talk To An Expert About Vehicle Leasing
At Wilmar Inc, our mission is to connect the right vehicles with the right people. We offer fleet leasing and equipment leasing and fleet vehicles for sale. Contact us to learn more about leasing a car, van or fleet of work trucks today.