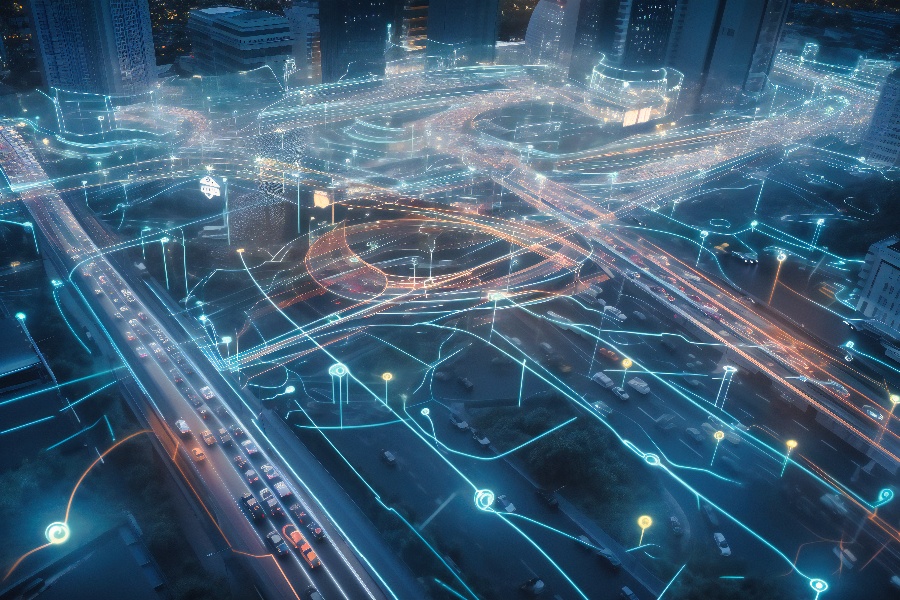 If your fleet is in the e-commerce delivery space, there is no denying that the demand landscape has changed in the last few years. Since the Pandemic, the public's desire for fast, at-home deliveries has skyrocketed, and naturally so has the commercial need to meet that demand. This has vastly increased the requirements for over-the-road (OTR) shipping and last-mile logistics. Interestingly, demand is still growing despite most countries now putting the pandemic in the rear-view.
Meeting the demand for two-day delivery, detailed delivery tracking, and increased door-to-door deliveries has become a unique challenge - one that your fleet is more than capable of meeting by evolving your delivery policies to meet demand.
The Rise of Direct-to-Customer Deliveries
Direct-to-customer or DTC deliveries are the hallmark of e-commerce sales which made up nearly 15% of all purchases in 2022 - according to the US Census Bureau. In addition to increasing the number of supplier-to-home deliveries, customers also expect their deliveries to arrive faster and with greater predictive accuracy than ever before. A week for delivery has shortened to two-days and many customers will refresh the tracking page many times as their items arrive.
Adding or Providing Last-Mile Logistics
This leads to the question of your fleet's position in the last-mile delivery push. Many companies are expanding to add last-mile delivery to their logistics operations while others are relying on local third parties to carry their products from distribution centers directly to the customers.
If you are adding last-mile logistics, you naturally will want your DTC fleet to remain competitive in speed and customer service. If you are providing last-mile logistics to other companies, your fleet is a valued partner whose performance becomes your professional reputation.
Route-Optimizing Your Last-Mile Services
The key to providing superior last-mile deliveries is route optimization. You need efficient routes and a detailed, updated way to determine which houses and apartments to make deliveries to. This, naturally, leads back to fleet technology and the capabilities of your HQ-to-Driver software. Here are some of the best techniques to optimize your routes, your last-mile operations, and your effective customer experience with each delivery.
Live Routing Updated Through Headquarters
Drivers need a hands-free way to receive detailed and often-updated routing information. The best way to do this is to send routing data directly to a driver's in-vehicle device. If you can optimize and update routes from headquarters, just in case a stop is canceled or changed.
This will allow your drivers to take the best routes at any given moment without needing to stop and fiddle with the GPS controls.
Improved Driver Communication & Safety
Hands-free alerts can help keep your drivers on-track while minimizing the distraction of constant route updates. Provide a way for your drivers to receive updates without having to send responses. Make the updates visible, but not distracting. You may also want to focus on better feedback from drivers on the road in case they run into a DTC issue.
Frequent Product Scans Keep Customers Informed
Customers today like watching their deliveries in real-time - or as close as they can get. This includes checking tracking history, which is a timestamped history of where the package was last handled.
Encourage your drivers to scan every package into the system whenever they get the chance - and especially at key moments when the trucks are loaded or unloaded.
Should You Show Vehicle Locations?
One debate today is whether you should show customers a direct GPS tracking of their delivery vehicle. On one hand, customers love to watch the vehicle animation approach their house on a map. On the other, this can create risk for your drivers if package thieves and porch pirates decide to get proactive.
Overcoming DTC Neighborhood Obstacles
One of the biggest obstacles to DTC delivery is neighborhood security - either active or passive. Neighborhoods have gates, condos and apartments keep their building doors locked, and some locations are just darn difficult to find, even with detailed GPS. Make sure you have protocols in place and a quick way to contact HQ to determine what can be done to reach the customer's front door.
Striving to Meet Delivery Windows
Lastly, all DTC fleets are working hard to achieve deliveries within the algorithm-predicted time window offered to customers. However routes, road conditions, and security measures can all get in the way. Look for ways to streamline your ability meet delivery windows while also keeping your drivers safe and motivated.
Optimizing Your Fleet with Wilmar
If you need to build, improve, or optimize your fleet to provide superior delivery experiences, Wilmar can help. Our fleet experts are experienced at fitting fleets both with the perfect vehicles and the perfect loadouts to optimize your business model. If you need a DTC fleet that caters to or competes with other delivery brands, we're here to make that happen. Contact us today to learn more.