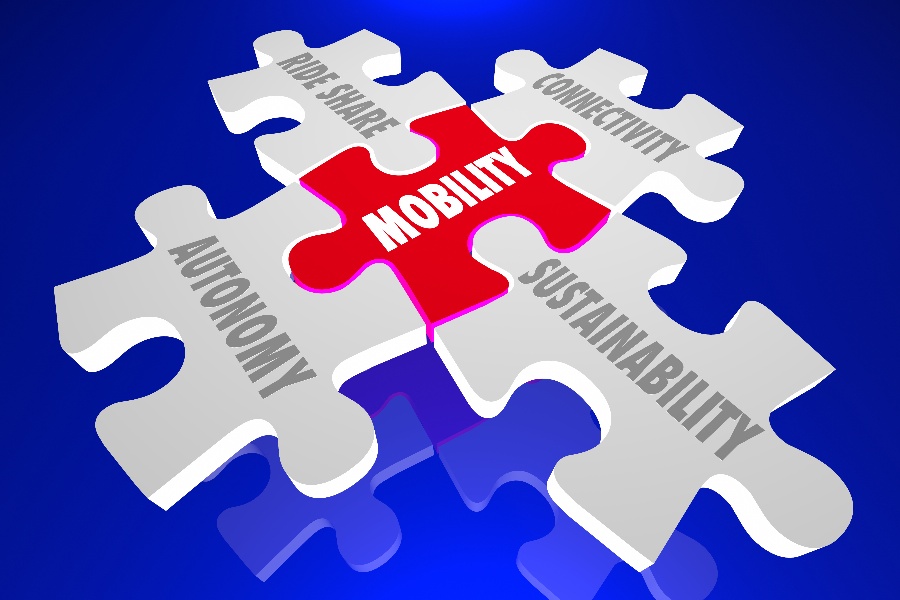 The mobility industry is continuously evolving. In 2022, we expect to see new trends in the mobility sector. Investors are heavily investing in the mobility industry to unlock new opportunities. The advancements in technology have inspired a desire for development in the mobility industry.
Today, travelers want easily accessible mobility services. The need for accessible transportation has sparked new trends. Trends such as autonomous driving, the use of mobility as a service, connected vehicles, and sustainable transportation are expected to soar in 2022.
In this article, we discuss the five mobility trends to watch in 2022. Read on.
Mobility as a Service (MaaS)
The COVID-19 pandemic has led to a decline in commuter traffic. The decline in commuter traffic has triggered the preference for alternative means of transport. High prices in the automobile market have also forced people to consider other available options.
In 2022, most people will consider using mobility subscription programs that offer affordable prices. Mobility subscription programs are a good deal for individuals who work from home. Mobility as a service provides a flexible means for mobility, unlike commuter traffic. With mobility as a service, we expect to see the emergence of a short-term and long-term lease for mobility services.
Electrification
28% of greenhouse gas emissions are a result of burning fossil fuels. Electrification of the mobility industry reduces greenhouse gas emissions. Electrification will eliminate the need for burning fossil fuels (for example, gasoline and diesel) to run cars, trains, and other automobiles.
There has been a growing increase in the manufacturing of electric vehicles. The government is working on strategies to promote the use of electric vehicles. The government has taken steps to improve charging stations across the country. It is projected that by 2030 electric vehicle sales will contribute to 22% of automotive sales. In 2022, we expect to witness more sales of electric vehicles.
Autonomous Vehicles and Integration of Artificial Intelligence
In recent years, there have been advancements in autonomous driving. However, people are holding back on using autonomous vehicles because of safety and security concerns. Manufacturers are making efforts to build trust in the use of autonomous vehicles.
Artificial intelligence (AI) is integrated into the transport industry to improve efficiency and reduce travel time. AI has applications that give fleet operators route recommendations and road risk analysis. In 2022, fleet operators will use AI to help in analyzing the automobile market.
Collaboration Between Private and Public Mobility Players
To reach higher heights in mobility innovation, the public and private people have to work together. Working together will enable them to lift each other with diverse expertise and data. Collaborations will accelerate the development of safer, efficient, and cheaper means of transport.
Private companies are at the front line for innovative technologies. Collaborating with public companies will give private companies the support needed to launch innovative projects. Collaboration is crucial for the success of projects such as trials, pilot programs, and demonstrations. The public sector also plays a vital role in creating innovative zones.
Shift Towards Safe and Sustainable Transportation
Everyone prioritizes their safety above anything else. Stakeholders in the mobility industry are taking the necessary steps to ensure the safety of travelers and drivers. The government is also ensuring a safe and clean environment for mobile businesses.
Transportation is shifting towards sustainable options such as electric vehicles. The move towards green transformation provides cheaper alternatives for transportation. Besides, it is also environmentally friendly. The government is undertaking projects to ensure sustainable transportation. For instance, the U.S government has plans to build more charging stations for electric vehicles.
The Bottom Line
The mobility industry is evolving day by day. Due to the need for improved efficiency in mobility, there is the emergence of new trends. Advancements in technology have accelerated the transformation in the mobility industry. Don't get left behind. Wilmar Inc will help you keep pace with the new trends. Ensure you contact us today for the best transportation services.