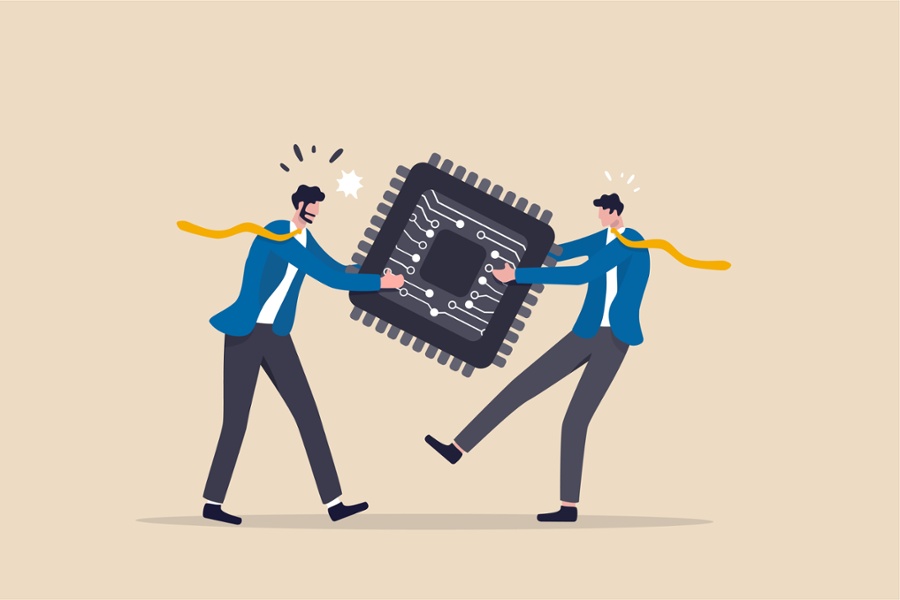 Right now, we are facing the biggest vehicle deficit the market has ever seen. There are shortages in several supply chains that are essential to finishing new vehicles including microchips, steel, plywood, foam, and rubber.
Nearly everything vehicles are made of is seeing shortages due to pandemic miscalculations, transportation shortages, stockpiling by China, and even bad weather.
This year, vehicle inventories are at an all-time low. So how can fleet managers plan ahead to expand their fleets or replace older vehicles? The answer is to plan ahead, as far ahead as possible, and diversify your plans to include alternatives to buying new vehicles at typically low fleet prices.
The Impact of the Vehicle Shortage on Fleets
Right now, the vehicle shortage has completely changed the landscape for fleet managers looking for new vehicles. First, dealerships simply don't have the surplus inventory to offer fleet deals. They might not have the inventory you need at all. Even used cars are in short supply.
Upfitting has also been impacted, as supplies like steel, plywood, and foam are difficult and sometimes nearly impossible to order - with massively inflated prices when you can get a shipment through. So it's time to change your action plan to adapt to the new environment. If your fleet has been impacted by the supply chain shortage, here's what to do
Plan for Longer Vehicle Lifecycles
Make plans to keep your vehicles longer. Increase your approach to maintenance and lengthen the time you expect to keep each vehicle. A steady cycle of new models is not currently practical so if your older vehicles still perform well, focus on keeping them in great condition for the next two years while the market corrects the current supply chain SNAFU.
This is an important time to develop a maintenance plan for older vehicles. Inspect and maintain at a more frequent pace. Vehicle parts like batteries and tires are more available than new vehicles, so replacing a few elements to keep your fleet sharp and performing well can be the difference between delivery or deficit.
Sign Up Early for Your Next Vehicle Orders
If you need new vehicles, it's important to get in line. With production delay, those who order first will be the first to receive the trickle of vehicles coming off the production lines. Order new vehicles early, perhaps a year earlier than you think you'll need them, with hopes of actually receiving the vehicles you need in time for your expansion or replacement plans.
Work with a fleet partner to increase your access to available new vehicles and optimize your pre-ordering strategy.
Build Leasing Partners to Access Alternate Inventory
Speaking of partnerships, developing a leasing partner may be essential if you need to grow your fleet or replace an old vehicle right now. Leasing partners often have an inventory that is not part of the typical new and used vehicle market. By leasing, you can meet your fleet's performance and delivery needs even if you are unable to buy the new vehicles that you planned to acquire this year.
Plan Ahead for Upfitting Supplies
If you upfit your fleet, plan ahead for this as well. A shortage of building and modification materials is impacting the nation right now, so you'll want to secure your upfitting supplies ahead of time. Order early and don't be afraid to set aside some storage space for your supplies when it arrives. The timing may not align between being able to get your upfitting supplies and your next vehicle. Having the supplies ordered early is the best way to have them ready whenever the next new fleet vehicle becomes available.
The current supply chain shortage has hit fleet management hard, but it's not an unmanageable situation. While fleets typically cycle quickly through newer models, now is the time to extend your vehicle lifecycles and start planning months - even years - ahead of when it comes to vehicle inventory. Contact us today to build a fleet partnership in overcoming the challenges of supply chain shortage for your fleet.