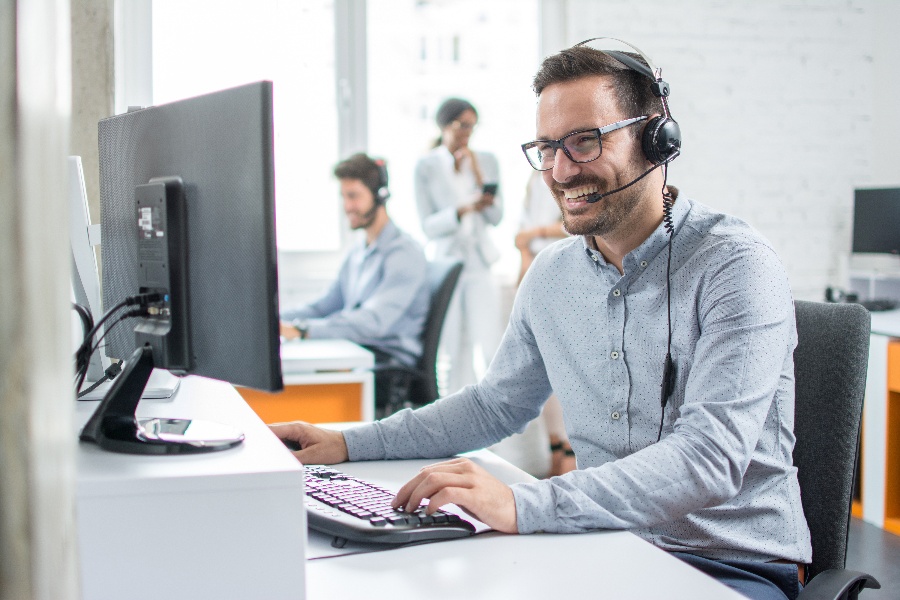 Let's face it:
If you want loyal customers, you must deliver top-of-the-class customer services. In fact, according to a 2015 survey by Aspect Consumer Experience, 67 percent of customers believe a business' customer service shows how much they value customers.
And in the services business, efficient fleet management plays a huge role in ensuring quality customer service. Prolonged service windows, late arrivals, and a support team that's not focused on communicating with customers can make customers feel like you don't care about them.
As such, telematics contributes greatly in a company's customer service strategy. In this article, we're going to help you understand why fleet management is an important customer service tool for your company.
1. Enhanced Visibility
Nowadays, clients, especially in the services industry want to know exactly where the technicians are, from the moment they place a request right up until they arrive.
With fleet management software, you get unparalleled visibility into what's happening on the ground. This means you are not only able to tell where your technicians are but also what they're doing and how long it takes them to perform each task. This way, you're able to dispatch more effectively and, in turn, cut service windows and ensure on-time arrivals.
2. Effective Communication
Fleet management software helps ensure effective communication, which plays a major role in delivering outstanding customer service.
With the ability to accurately track your technicians' location from each client's site, you can set more accurate estimated times of arrival. This not only helps you to complete more appointments per day, but also ensure better customer satisfaction.
3. Increased Efficiency
On top of providing real-time tracking of the technicians, a fleet management solution also provides actionable data that helps your team understand where they need to improve. This helps to streamline processes and ensure greater customer satisfaction.
The best fleet management solution ensures improved efficiency, meaning your technicians spend less time handling logistical issues and more time delivering service be it equipment repairs, installation, or just minor maintenance tasks. This way, you are able to keep your customers happy.
4. Improved Route Planning
With fleet management, you can more efficiently plan the routes your fleet should take based on the road and traffic conditions. This way, you're able to provide your technicians with all the information they need to ensure more on-time arrivals, better driving habits, and less fuel waste, without constantly calling into the office trying to locate the job site.
This helps you to attend to more urgent customer requests throughout the day between jobs, which also ensures improved customer satisfaction. Besides that, you also get more out of the available resources while also saving lots of money in the long run.
6. Proactive Maintenance
Both your team and customers depend on your fleet. And if your team takes longer to respond to customer requests, it affects your credibility. A fleet management solution, however, helps you to monitor maintenance schedules of the vehicles in your fleet and effectively stop vehicle issues early enough before the vehicle becomes completely broken down, making it hard to deliver services to clients as promised.
This helps to ensure faster response time to customer requests and prevent a poor rating online due to delayed response time from a broken-down truck in your fleet. A fleet management system provides you with regular maintenance alerts, so you can reduce fleet downtime and meet your client's requests in a timely manner.
Stay Competitive with the Best Fleet Management Solutions
With fleet management, your customers are more likely to refer your services to their family and friends. This is mainly because a fleet management tool helps confirm your business' reputation for being responsive, reliable and punctual, which gives you the competitive advantage in the market.
Looking to improve your customer experience through fleet management? Contact us today for customized fleet solutions that help you operate your businesses more efficiently.