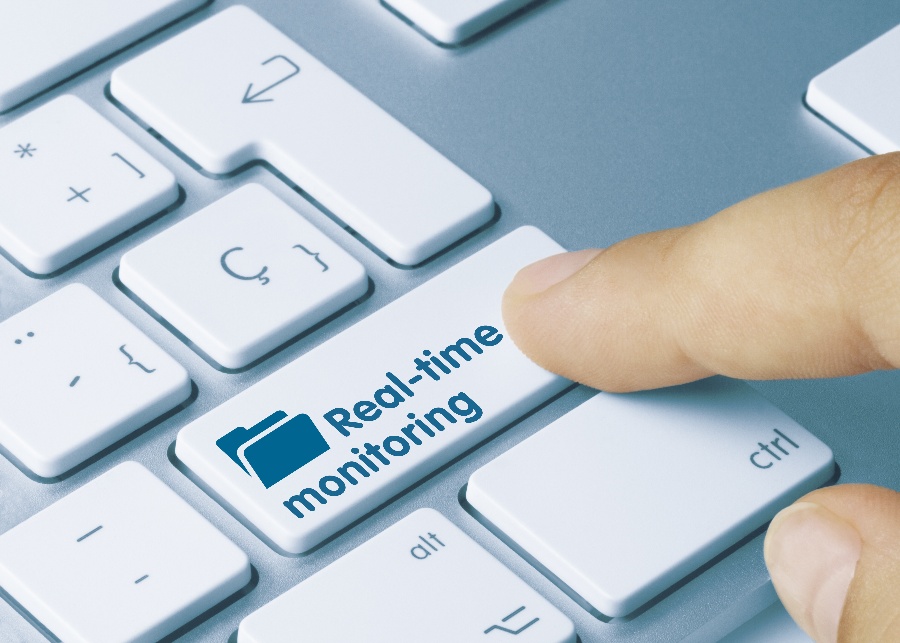 Fleet management has always been a challenge. Traditionally, it has been very hard to monitor drivers proactively, leaving fleet managers in a reactive mode.
They might be able to respond when they get a complaint or an audit or, worse, when a driver gets into a wreck. Real time data promises to change this. Here are some of the very real benefits of real time data:
More Efficient Routing
By tracking the routes drivers take, you can get data on which routes actually get them to their destination faster, at different times of day. This can then be provided as feedback to encourage drivers to take the most efficient route.
With enough data, you can set different preferred routes for different times and advise on alternatives if a route is blocked.
This is particularly useful for field workers who are moving between job sites, as it can reduce tardiness and improve customer service. The data can be used to set a more efficient order for field calls, even allowing for a lunch stop as appropriate.
If you need to dispatch a driver rapidly, the system will tell you which driver is in the most convenient (not necessarily closest) location. This is particularly important for passenger services such as limousine fleets.
Improved Driver Training
By monitoring driver behavior, fleet managers can flag specific drivers for additional training and provide feedback on performance. Telemetry can measure, for example, when a driver tends to accelerate more aggressively, increasing wear on the vehicle.
The data should not be used punitively (unless extreme), but rather to provide education, feedback, and help your drivers improve.
Improved Maintenance Plans
Far too many fleet managers don't do enough preventive and proactive maintenance. Instead, vehicles are brought into the shop when something is wrong, resulting in higher repair expenses and more downtime.
By combining real world data with manufacturers' recommendations, managers can come up with maintenance plans that bring vehicles in before a problem develops, saving money.
In addition, the data about what maintenance and repairs are being done helps you negotiate better and more accurate service contractors.
Improved Safety and Security
By tracking the location of vehicles, the system can help field technicians stay safe. If a technician leaves one jobsite and doesn't arrive at the next, this can be immediately flagged and the location of the vehicle tracked to see if they need assistance. (This also allows the rapid dispatch of another technician if, for example, the delay is due to a breakdown).
If a vehicle is stolen, telemetry can be used to track it down and assist the police with rapid recovery of the vehicle and, hopefully, its contents. You can also set up geofencing, which will instantly flag if a vehicle is taken out of your service area, whether it is theft or unauthorized use by an employee or household member.
Saves Administrative Time
Under manual systems, drivers and administrators spend a lot of time manually entering records. Drivers have to check in and out of jobsites. Over time, these small amounts of additional time add up to significant wastage. Furthermore, there are fewer errors; although data cannot be guaranteed to be completely accurate, eliminating manual entry removes the majority of the sources of errors.
Improved Customer Service
People like package tracking. Customers who are waiting on a service call appreciate being able to track the vehicle in real time and get a more accurate assessment of, for example, whether they have time to take the dog for a quick walk before the technician gets there.
Efficient routing reduces tardiness and makes times more accurate, which reduces complaints and increases trust. When a customer has an emergency, they are more likely to call you if they know you will get a technician there quickly.
Modern fleet management requires real time data. It saves money and time, offers more security to your drivers, and improves the service you can offer to your customers. To find out how Wilmar, Inc. can help you with leasing and all aspects of fleet management, contact us today.