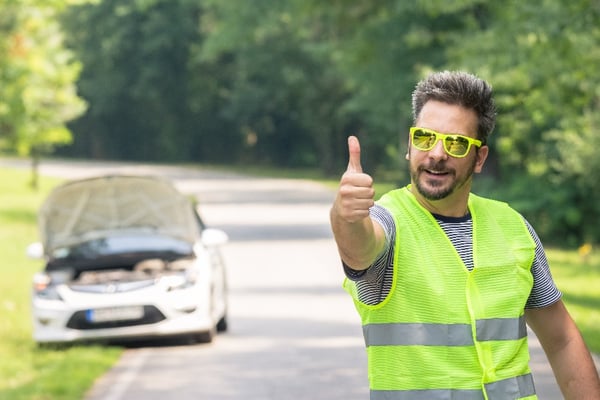 Have you ever received an unexpected phone call from an employee who said they were stranded somewhere on the side of the road due to a flat tire or dead battery? Roadside emergencies are no fun, especially for business owners who have a fleet of vehicles to oversee. These types of events can cause an additional layer of stress and frustration since you have to pick them up, finish the job and fix the vehicle as soon as possible so it doesn't slow down the company's productivity.
Unfortunately, you can never know for certain what your drivers may encounter once they are on the road especially during the winter months. So instead of worrying about your fleet, why not partner with an independent fleet leasing and management company?
Their professional roadside assistance services can allow you to relax and have peace of mind since you know that your assets are covered in case of an emergency. Read on to learn more about the perks you can enjoy after you sign up for a fleet leasing and management company with emergency roadside assistance services:
Enjoy 24/7 Service
Everyone knows that accidents always happen when you least expect it. That's why we offer roadside assistance services that are available 24 hours a day, 365 days a year throughout the United States. We're just a phone call away in the case of a roadside emergency.
Customized Roadside Assistance Solutions
Each of our customers are unique. That's why our team will develop a customized roadside assistance plan that is tailored to the size of your business needs.
Regardless if you lease a small fleet of cars or operate hundreds of vehicles, we can provide the service you need to protect your bottom line. If you have issues or concerns, just talk to us and we will develop a customized roadside assistance solution just for you.
Lock-Out Assistance
Are you tired of getting calls from forgetful employees that keep locking their keys in the car? When you partner with Wilmar Inc. we can provide lock-out assistance so your company's drivers can promptly get back in their vehicle and on the road again.
Vehicle Towing- Roadside Emergency
Another popular service that we offer is vehicle towing. If one of your company vehicles breaks down and can no longer be driven to the desired destination, we can safely tow the vehicle for you. Just notify us if you would like for us to take it to a local dealership or to one of our nearest qualified service facilities.
Battery Service
Never worry again about a dead battery. One of our team members can locate your driver and give the vehicle a jump-start in the case of battery failure.
Roadside Mechanic
Depending on the mechanical problem, your company may need a mechanic right there on the road. Our roadside mechanic service can resolve certain issues and prevent your driver from going through the hassle of getting towed.
Emergency Fluid Delivery
Sometimes it's easy to forget the warning signs in a vehicle. Our roadside assistance service can also make sure that your vehicle never runs low on water, fuel or oil.
Flat Tire
Flat tires are one of the most common reasons why drivers need roadside assistance, especially if they travel long distances. Luckily, when you work with us you can be confident that our team will provide a spare tire and make sure your vehicle is in good condition.
Contact Wilmar Inc. Today to Learn More
To find out more information about our roadside assistance services, please contact us online or give us a call at (800) 488-8451.
We'd be happy to explain how we can help protect your company's vehicles and keep employees safe. Wilmar is considered one of the largest independent fleet leasing and management companies in the Southeast. We are headquartered in Charlotte, North Carolina and have the pleasure of providing customized fleet solutions since 1980.