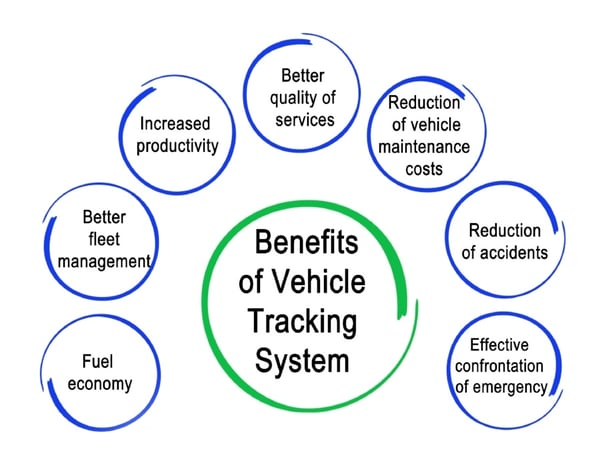 Once upon a time, field services and business fleet drivers relied on road maps. You rely on people who know the city like the back of their hands or finding street names in tiny print on a real paper map. Sometimes there was a huge map of your region on the wall, sometimes drivers relied on their own collection of local atlases.
To say things have changed since then would be an incredible understatement.
Modern fleet drivers may have never even seen a paper map because digital GPS navigation devices rule the day. From nav systems built into your car to mounting a GPS-enabled tablet to your dash, there are dozens of ways to install fleet-supported navigation complete with mini-maps and step-by-step instructions to help drivers reach their destinations on time.
However, no matter how popular business technology may be, you can always optimize your use. Today, we're here to talk about five ways to perfect your use of GPS navigation and make your fleet both safer and more efficient.
Know Your Software
The most important best practice for any driving technology is that your drivers should know it inside and out. And we don't just mean how to punch in an address and follow the directions. Every GPS software from Google Maps to proprietary field service systems comes with additional features.
Adding and subtracting stops, rerouting around traffic, finding nearby lunch stops. Make sure your team knows how to use every feature of their GPS along with familiarity with any alerts or map notations the navigation software may show them on the road.
Precise GPS Location Isn't Always Map-Correct
One interesting thing you discover after working with GPS navigation is how precise location tracking can be. And how that doesn't always line up with a functional road map. If you're using a precise GPS device in each car that tracks the exact location of your fleet vehicles, there is a possibility that these precise locations will confuse a navigation program.
Your software may think you've taken an exit that you did not take and try re-route you back onto the freeway. It may even register you as above or below the street you're on when several roads vertically overlap each other. The reason for this is that your precise location in latitude and longitude can correlate with more than one road location. Especially in urban areas.
Don't let it throw you off. Wait a moment and the navigation software will figure it out.
Have a Plan for Re-Routing on the Road
There are a number of reasons that a driver might need to reroute their navigation plan while on the road. This is especially true for fleet drivers who are constantly responding to updates from dispatch and must comply with customer needs.
Of course, your driver can't handle rerouting tasks with their hands on the wheel and you would lose precious minutes pulling over every time the schedule is updated. There are three practical approaches to re-routing on the road. The first is voice-activated re-routing. This can work for simple tasks but is also prone to mistakes if the computer mishears the driver, doesn't understand an address, or can't handle more complicated routing needs.
The second solution is to control your driver's nav from headquarters. There are not many software solutions that offer this feature, but with the right software dispatch can handle all the complicated routing tasks and forward the routes to each driver's device as needed.
The third solution is by far the most common. Simply have another member of the team in the passenger's seat who can handle the navigation tasks for the driver. You don't need voice commands or central control and it keeps the driver's attention on the road.
---
Equipping your fleet with GPS navigation is the most efficient way to make sure every vehicle gets to the right destination at the right time. Of course, all technology comes with its challenges. For more great fleet management tips and best practices, contact us today!