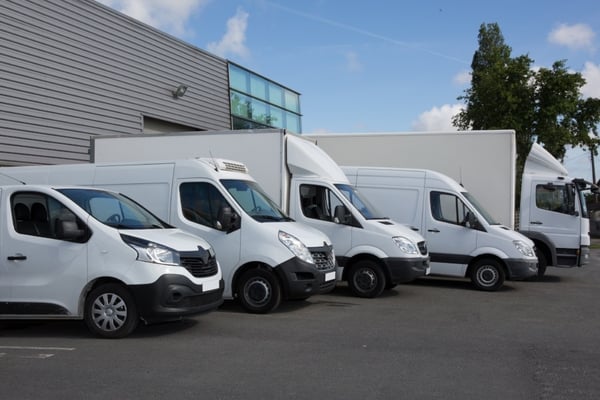 As your business grows over time you will eventually need to remove several vehicles from your fleet. Vehicle disposal maybe not as exciting as getting a Micro Fleet of vehicles, but it is a necessity if you want to make room for new vehicles.
Although you may be tempted to handle vehicle disposal in-house, it may make more sense for you to outsource it to another business. Here are three reasons why you should consider using a fleet management company to take care of your company's fleet vehicle disposal needs.
Reason #1 Outsourcing Your Company's Vehicle Disposal is Very Cost Effective
Every entrepreneur or manager must carefully consider the costs associated with every decision they make and how it will affect the business. Although it may seem more cost effective to have employees remove company vehicles, there is an opportunity cost involved since they won't be able to get their work done.
Your employees can provide more value for your business if they focusing on the responsibilities they were hired to do instead of handling vehicle disposal. A professional fleet management company can perform this job at a fraction of the cost.
Reason #2 Outsourcing Your Company's Vehicle Disposal is More Convenient
Your employees will have to disrupt their busy schedule every time they have to dispose of a company vehicle. This inconvenience can make them lose valuable time over the course of their day. It's more convenient to outsource this task to another company so your employees can continue to work.
Reason #3 Outsourcing Your Company's Vehicle Disposal is Very Efficient
A fleet management company can also handle vehicle disposal much faster and more efficiently than your own business. They understand the entire process and know what paperwork you will have to file. Overall, an outside vendor can streamline the process and make it easier for you to manage.
Why You Should Choose Wilmar Inc. to Handle Your Company's Vehicle Disposal
As you can see, there are many benefits associated with using an outside vendor to handle your vehicle disposal. Wilmar Inc. provides an efficient, cost effective and convenient vehicle removal service for companies across the United States. We are happy to provide the service to our customers so you can continue to focus on your company's core competencies.
Whether you need our services several times during the year or just once, our team of professionals can help. We can ensure that every one of your vehicles will be taken care of so that you will only have to think about running your company.
We can manage this time-consuming task for you by disposing of your company vehicles. Wilmar Inc. will also everything in our power to make sure your employees don't have to waste time and energy completing this complicated responsibility. You can rest assured that our well trained and highly qualified crew can handle the process of removing your company's unwanted vehicles.
Please contact us today via email if you have any questions about our fleet management services or if you would like to learn more about why you should outsource vehicle disposal. You can also give us a call at (800) 488-8451 and speak with one of our friendly team members if you prefer to speak on the phone.
We would love to hear more about your company's specific needs so we can develop a customized solution. Our team does this as part of our genuine commitment to being a company that pledges to always put your best interests at heart instead of our own.
We have always worked in the interest of our clients has been one of the cornerstones of Wilmar since our inception in 1980.