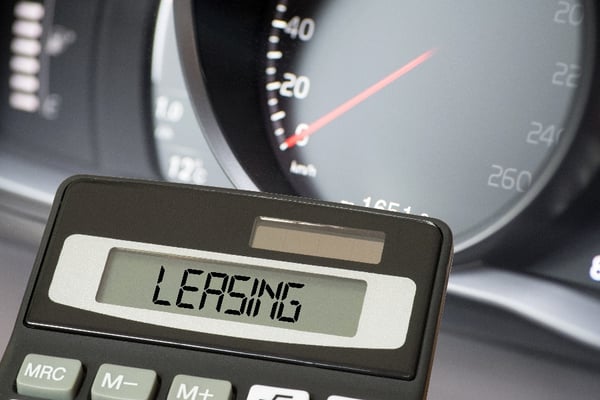 Every business out there has logistical needs that require ownership or at least use of a vehicle. Many business owners find themselves at crossroads over which financial path they will take to corporate ownership of their vehicles.
The options are many, including outright buying, car loans, hire purchase, and fleet leasing. Each of these options, having its advantages and disadvantages, may leave business owners distressed as they pursue the most sustainable path for their business.
What Then Is Fleet Leasing?
Fleet leasing, as mentioned above, is one of the ways businesses can finance their logistical needs. A fleet lease is an agreement between a business owner and the owner of a fleet of vehicles (fleet company), to use the vehicles for a specified period at a given cost.
Fleet leasing typically is a form of car hire for big, small, and medium enterprises. Under fleet leasing, the vehicles remain under the ownership of the Fleet Leasing Company, but the lessee gets the utility of the Vehicles.
What Businesses Use Fleet Leasing?
Fleet leasing serves almost all sectors of the modern economy, small and medium enterprises taking a significant share of this pie.
Small businesses using one or two trucks to large ones using hundreds of vehicles find the terms of fleet leasing favorable. From agriculture, home services, electrical companies, security firms, plumbing companies', exterminators to insurance firms, hospitals, banks, and hotels all incorporate fleet leasing into their business models.
Reasons Businesses Consider Fleet Leasing
Companies have been increasingly leasing their fleets in recent times, as fleet leasing meets the demands of most businesses. Recent shifts in economic paradigms and the need for efficiency and competitiveness have led many business investors knocking at the doors of vehicle leasing firms.
Reasons for fleet leasing include:
Businesses in sectors that use their vehicles perennially during on season peaks find ownership of vehicles unnecessary.
Companies in sectors that require new vehicles time after time may want to avoid headaches of buying and reselling vehicles.
Businesses or startups that cannot afford the initial investment in purchasing vehicles find Fleet Vehicle Leasing attractive.
Types of Fleet Leasing Contract
Most fleet leasing contracts are negotiated under two major terms, each with its advantages and disadvantages and catering to specific sectors of the economy.
Open-End Leases
Open-end leases are also known as walk away lease is a short term lease. This is the most flexible leasing option as it places the responsibility of the leased vehicle upon the lessee.
Under Open-end contracts you have:
An adjustable-rate and duration of payment depending on the depreciation of the vehicle.
Most open-end leases don't have mileage restrictions.
Under an open lease, the contract can be terminated after the initial period without any penalties.
If at the end of the leasing contract, the calculated value of the vehicle is higher than the set depreciation value, the lease company pays the lessee for the difference.
However, if the value of the vehicle is lower than the predetermined depreciation value, the lessee pays for the difference.
Closed-End Leases
Closed-end leases place the responsibility of the vehicle on the leasing company. Closed-end leases have a fixed rate of payment under a fixed duration of time.
Early termination of the contract may lead to penalties. Closed-End Leases also come with maintenance but may have restrictions on mileage.
Advantages of Fleet Vehicle Leasing
Fleet Vehicle leasing comes with several benefits for the businesses that embrace it.
Some of these include:
Companies get a lower initial investment in the purchasing of the vehicle.
Leasing has lower monthly payments than outright vehicle purchase.
In some contracts, businesses don't have to cater to the maintenance and repair cost of the vehicles.
Businesses get to bypass the asset depreciation costs that come with these vehicles.
Businesses get newer, more fuel-efficient vehicles reducing their operating costs.
Fleet Leasing comes with Significant tax savings.
Here at Wilmar, we have been offering quality customized Fleet Leasing Solutions for the past forty years. If you, too, want to consider Fleet Leasing as an option for your business, feel free to contact us Today and let us be part of your story.