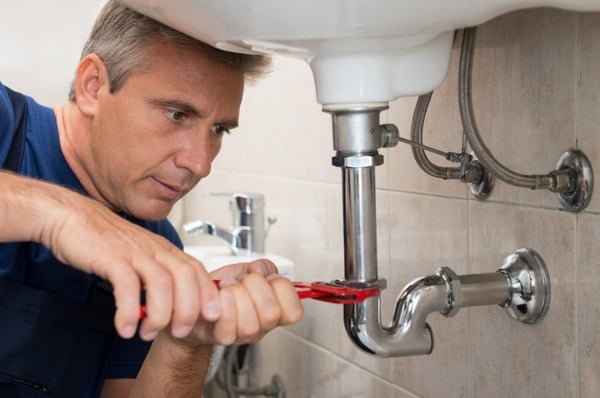 After investing money in opening a plumbing business, you're going to have to make some decisions soon about fleet vehicles. This can become more challenging than you think, especially when you have to decide whether to lease or buy.
Making a choice like this is tough if you're working on a limited budget. As a startup, you already know the pain of wondering what assets to acquire.
Your best bet is go work with a fleet management consultant that can help you in doing fleet analysis.
Why is Fleet Analysis Important?
Even if you've already acquired fleet vehicles via leasing or buying, how do you know if it's really making economic sense? By having an outside consultant come in to do an expert analysis, you'll be able to know exactly what it's going to cost you down the (literal) road.
Plus, you'll be able to save money in other ways once a thorough analysis takes place. Many of these audits bring out certain issues you probably didn't know were there.
In some cases, this might mean issues with your drivers and needing better technology to help track what they're doing.
Discovering Whether You Need to Lease or Buy
One of the first things your consultancy team will scope out is whether you should lease or buy dozens of fleet trucks. Being a plumbing business, this choice can vary depending on what you specialize in and how much equipment your drivers regularly transport.
With leasing, it's possible you'll save a lot more money. Considering you have more options in leasing (including walk-away leases), you won't have to take as many risks.
Your consultants can help you make the best possible decision here. If you need to buy, they can show you another great option: Purchasing off-lease vehicles.
What Kind of Vehicles Do You Need?
Being a plumbing business, you'll need trucks to properly store equipment for your plumbing team. Trucks come in different sizes, though, including multiple vehicle names with myriad features.
Deciding what kind of vehicle you need can become daunting without some outside help. The choice you make is going to determine how much fuel efficiency you'll have and maintenance involved.
Consultants understand what plumbers need and which vehicle brands hold up the best to save you the most money.
Finding the Right Vehicle Technology
So much new technology has come out to help you better track what your drivers are doing. For instance, dash cams have become the norm in being able to record what your drivers do when on the road, plus the routes they take.
A fleet analysis is going to dig deep into the type of technology you're using or absolutely need. Your team of consultants already know the best and most affordable options.
Part of this may include using mobile apps so your drivers have a more efficient way to enter log reports. At the same time, these apps track what routes they took during the day to create more fuel-efficient routes for the future.
Finding Proper Locations for Maintenance
Once a fleet analysis is done, you'll have access to various technologies allowing you to track when maintenance needs doing on your vehicles.
Fleet maintenance is one of the most important things to think about in your plumbing business, including creating a checklist.
Even more importantly, you'll want a fleet management service with connections to repair centers within the regions where your drivers travel. When they need to get a problem addressed quickly in their trucks, knowing where to go immediately saves money and time.
Contact us at Wilmar, Inc. to use our expert fleet management consultant services. We always start with a fleet analysis to see what you need to do next.