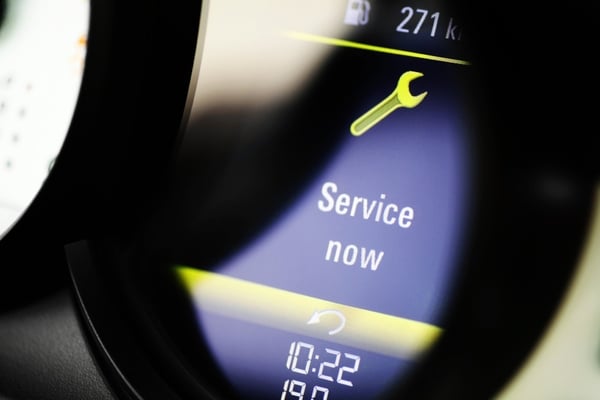 Running a business can be challenging. Especially if you are the founder or CEO of the organization. From marketing to analyze financial statements and managing employees, you're in charge of it all. It's easy to fall into the bad habit of forgetting to maintain the vehicles in your fleet but it can have a negative impact on your feet in the long run.
Regular vehicle maintenance is essential to the health of your fleet inventory. We understand that sometimes issues like vehicle maintenance can slip through the cracks, especially if you have a large fleet or have a limited budget. Below are just several of the potential negative side effects of putting off your vehicle maintenance.
1. Vehicles That Are Not Maintained Are More Likely to Be Unsafe to Drive
The health and safety of your employees will always come first. Vehicles that are not properly maintained can put their safety at risk if the vehicle breaks down or malfunctions when they are on the road.
Cars and trucks that don't work properly can lead to an accident that may harm your driver, the vehicle and other people. Regular vehicle maintenance can decrease the chances that your driver will have an accident.
2. Vehicles That Are Not Maintained Will Cost You More in The Long Run
Another reason your business should look into keeping up with your vehicle maintenance is that prolonging it will cost your company more money in the long term.
Fleet managers and business owners who are short sighted and are just thinking about saving money in the short term may not realize that they are setting themselves and the business up for higher maintenance bills in the future.
You may consider putting off getting new brakes so you can use the capital on something else, but it may lead to bigger problems in the future especially if the brakes fail while your drivers are on the road.
Regular vehicle maintenance can prevent small mechanical issues from growing into worse problems that may eventually take the vehicle off the road for a long period of time. You also may be liable for legal fees and higher insurance premiums if your driver is involved in an accident and your company is found to be at fault due to negligence.
To summarize, although you can enjoy short term benefits from putting off vehicle maintenance, you are putting the company at risk of paying even higher costs in the future. If there is ever any doubt in regards to when the vehicles in your fleet should get repaired, please err on the side of caution.
3. Unmaintained Vehicles Can Increase Your Company's Risk and Liability
Every business owner and manager should be focused on minimizing your overall risk instead of increasing it. Your company is taking a big risk whenever you forget or decide to push back vehicle repairs.
If one of your employees is involved in an accident your company may be held liable if the other person decides to sue. Overall, what once started as a minor vehicle maintenance issue may eventually turn into a more expensive legal issue in the future.
Partner With An Experienced Fleet Management Company
Are you looking for a reliable fleet leasing and management company that can take care of your fleet's vehicle maintenance? Please contact us today to learn more about our services. Wilmar Inc. can manage the details of your fleet so you can focus on running your company.
We specialize in providing custom fleet management, analysis, selection maintenance and leasing solutions for small and medium-sized businesses in various industries. Our Southeast's fleet management team will collaborate with you to help solve your needs.