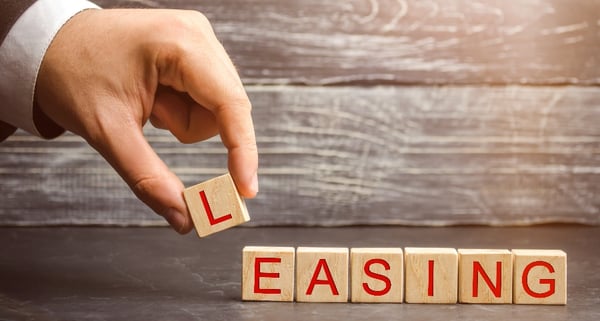 For ages now, fleet leasing has been broadly classified into either open-end or close end terms. To understand the need for Flexible Fleet Leasing, we have to understand some of the factors that come into play as one chooses to lease a fleet.
The time duration for holding the fleets.
The types of cars that the business needs.
The number of vehicles the fleet requires.
The Intended use of the vehicles.
The use, terrain, and mileage the vehicles may require.
Fleet leasing, by all means, is already a flexible option for the logistical needs of many firms. However, due to dynamism and changes in the way businesses operate, leasing contracts could no longer be divided into two, in logistics, things were no longer either white or black, and hence flexible Fleet Leasing was born.
What then is Flexible Fleet Leasing?
Flexible fleet leasing is a vehicle finance option that enables the lessee to have more leverage on the terms of the lease. It allows the lessee to come up with an almost tailor-made contract that further suits the needs of their business.
Flexible Fleet Leasing overrides the traditional restrictions on the rate, duration, payment, and contract termination found in the open end and close end contracts.
Reasons A Businesses Should Consider Fleet Leasing
Flexible Fleet Leasing is becoming a popular option for several businesses managing their fleets for the following reasons:
Businesses may need fleets for shorter periods, or the duration for these peaks may vary.
At some point, the business may require to change the type of vehicles in their fleet to perform a specific operation
Businesses and their fleets operating on peak seasons may find the need to reduce the number of their fleets on off-peak seasons.
Growing businesses that have corporate fleets for their employees may find the number of their employees either increasing or decreasing. These changes in operations create the need for a more flexible option for fleet leasing hence attracting many businesses to flexible fleet leasing.
What Are Some Advantages Of Flexible Fleet Leasing?
Flexible fleet leasing comes with several upsides over conventional leasing options which include:
Higher Profits- Having to hire your fleet only when your business needs it saves a lot of money for a business. The money wasted on fleets during off-peak seasons can be used to finance more rewarding parts of your business.
Lesser Paperwork- Fleet management of your company's fleet can be a daunting task. Owning a fleet of vehicles comes with lots of paperwork from taxes, insurance, maintenance, and repair documents. A flexible fleet lease can be tailored to cater and manage for most of these processes and save your business time and money.
Improved Business Image- Flexible fleet leasing meets the needs of businesses that require newer vehicles. Due to fewer restrictions on termination and renewal of contracts, businesses can always have more modern cars that appeal to their clientele. These newer vehicles are not only flashier but have better fuel efficiency hence cutting costs further and the latest safety features.
Better Prepares You for Expansion- The ability to rise to the occasion when opportunity strikes is what determines whether a business grows or stagnates. With Flexible Fleet Leasing, you can scale up your fleet or change the types of vehicles making up the fleet when the demand increases. Flexible Fleet leasing also has fewer paperwork and bottlenecks; hence you can easily adjust to changes.
Expert Advice- Using a Flexible fleet lease over managing your fleet gives you decisive advantage. An established fleet leasing company will manage your flexible fleet more efficiently, saving you lots of money on management labor costs.
Here at Wilmar, we have been offering quality and customized Fleet Leasing Services and writing business success stories for the past forty years. For any inquiries or if you too want to incorporate fleet leasing into your business, feel free to talk to us today and let us be part of your business.