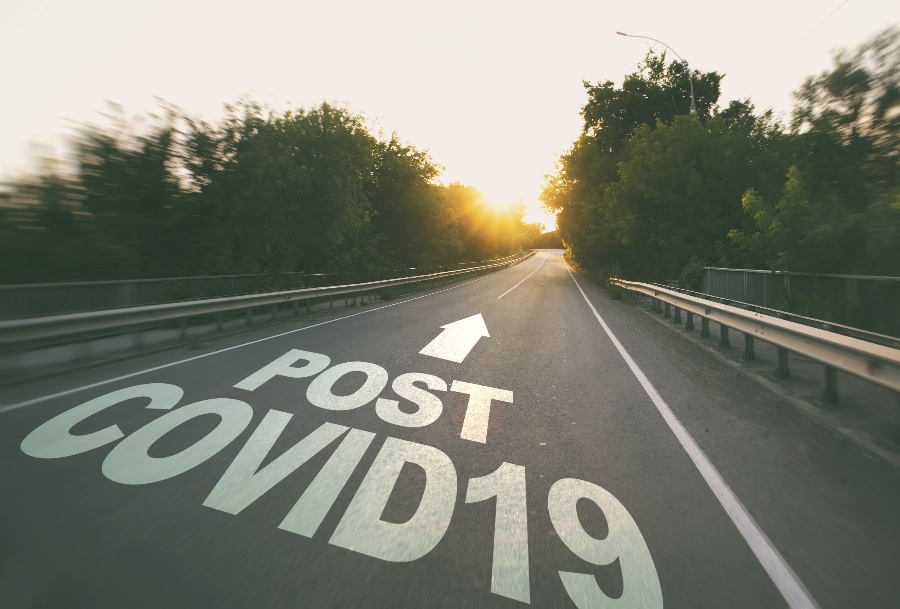 The unexpected pandemic hit hard to the extent that many companies advised their employees to park company vehicles, avoid in-person meetings or business travel, and stay safe.
With things looking up and countries lifting safety restrictions, it's time to reconsider travel and get teams operating at a new capacity. For your fleet, it means refreshing the preventive maintenance (PM) schedules.
The PM program comprises servicing your company's fleet to ensure they are in an operational condition through systematic observations and inspections. It proactively detects and corrects vehicle defaults to prevent costly breakdowns.
Below are ways to get your PM schedule back on track after the Covid-19 pandemic.
Schedule for Success
If you reduced the PM frequency last year, it's time to increase the schedules to reflect current vehicle driving. The programs should consist of slated items based on vehicle mileage and fuel use. PM services should rise in complexity and detail as vehicles acquire higher mileage or age.
Unscheduled vehicle downtime from failure is costly in terms of damaged reputation and additional budget. Therefore, it is critical to prevent such problems through an effective maintenance program for your fleet.
Get Regular Reports from Drivers
Make maintenance a rotating job, rather than an activity you confine to set dates. Besides the routine inspections, frequently communicate with your drivers. This is because they spend more time with the vehicles and can report on performance.
To help drivers form productive relationships with the contractor or maintenance team, assign them mechanical tasks like checking tire pressure, tread wear, and oil levels.
Plan Ahead
Like most entrepreneurs, you visualize expanding operations, increasing your fleet, and having more drivers. Therefore, you need to prepare for growth. Without a plan, you scramble to catch up with competitors and damage the bottom line. While reacting to the rising demands of a bigger client base and the additional pressure of maintaining a larger workforce and fleet, you may spend money reactively or make hurried decisions.
Instead, develop relationships with professional providers who have the capacity to manage and maintain larger fleets. A dedicated professional helps reduce downtime from poor vehicle maintenance. You can also hand the time-consuming scheduling tasks to the experts.
Develop Procedures and Policies
It's imperative to develop procedures and policies for the fleet and ensure the drivers understand and follow them. For instance, the drivers should know the company's safety procedures, the upcoming PM schedule, and maintenance policies. In that way, they know what to do during accidents or vehicle repairs.
Offer Training
You need to train drivers on vehicle maintenance and efficient driving. Stressing the need for careful driving means they are less likely to cause accidents that could lead to costly repairs, vehicle downtime, and lawsuits. Beyond this, explain the reasons for cautious driving and regular maintenance to enhance greater personal responsibility and awareness.
In addition, train your technicians to ensure effective and efficient PM services. For a successful program, they should understand the importance of thorough preventive maintenance. Routine training is worthwhile to address new technologies, shop tools, programs, and vehicles. The PM should ensure technicians proactively service vehicles to reduce repairs and breakdowns without taking shortcuts.
Consider Investing In Fleet Management Software
While you can manage preventive maintenance of your fleet manually, software solutions are available. They automate the management and oversight process. A good fleet management application ensures you can record issues, access advanced diagnostics, and schedule maintenance checks. It means you automatically monitor the teams driving to protect your vehicles from preventable damage.
This makes it easier for fleet operators to report on basic inspections and other issues. What's more, automated data collection reduces the likelihood of human errors, boosting overall competence and accuracy.
Conclusion
Effective PM positively impacts your bottom line since routine maintenance costs are significantly less than for unscheduled downtime. By scheduling, planning, and performing timely preventive maintenance, fleets and clients alike benefit from a reliable, cost-effective, and safer operation.
The good news is that Wilmar offers a fleet maintenance plan that makes it easy for drivers to get routine services like tire rotations, oil changes, and unscheduled repairs. Contact us today to get the most from your fleet.