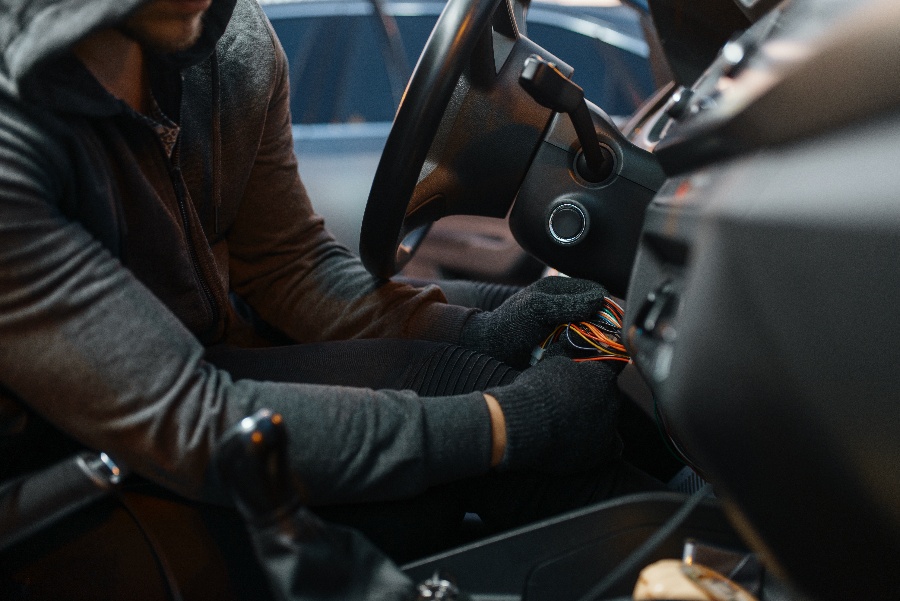 Vehicle theft is one of the most prominent and costly crimes in the US. From private vehicles to commercial vehicles, thieves seek to make thousands of dollars from every theft. This is especially true for cargo vehicles whose cargo may be part of the haul. Traditionally, recovering a fleet vehicle that has been stolen relies on visual identification of the make, model, and license plate of the stolen vehicle. However, modern fleet managers now have the power to enhance both the theft resistance and theft recovery of their commercial vehicles with aftermarket upgrades.
We will explore how fleet technology can be used to discourage theft and to recover your stolen commercial vehicles after they have been stolen.
1) Real-Time GPS Data
The first and most useful feature you can use to recover a stolen commercial vehicle is GPS tracking. More importantly, live real-time GPS tracking that is difficult to disable or uninstall. It's better to use after-market GPS and to hide the mechanism, as anyone experienced in vehicle theft -- especially commercial vehicle theft -- may know how to disable default features.
Real-time GPS will tell you where your fleet vehicles are at all times, no matter who is driving them. This will allow the police to track down your vehicle and retrieve it from the thief's parking spot.
2) Visible Dash Cams with Real-Time Feeds
Dash cams are useful on a number of levels both for discouraging aware thieves and catching less-aware thieves on video committing their crime. Real-time dashcam feeds are more useful, of course, because you will be able to track where your vehicle is moving and even who is moving around it while the theft is in action or immediately after the theft has occurred.
Integral dash cams - without easily unpluggable ports - are also more valuable because thieves will not be able to disable your cams when they begin the theft.
Lastly, dash cams with a visible light can alert thieves that they are being recorded and stop a theft before it begins.
3) Parked and Startup Vehicle Monitoring
There are several modes that vehicle monitoring can be set to. Some monitoring must be turned on when drivers switch on their in-cab devices. Some comes on when the engine starts, and some is active all the time. Parked and startup monitoring is more useful for recovering stolen vehicles because thieves will be unable to prevent themselves from being detected.
4) Geofencing Alerts
In case a vehicle is stolen during normal hours, geofencing is extremely useful for detecting when a vehicle that should be on-route has suddenly gone rogue. Let's say a driver leaves their truck idling to deliver a package, and a thief takes a joy ride. As soon as the truck leaves your geofenced area or designated route, you will be alerted to the theft and can begin tracking the thief's movements and activities through fleet managing software.
5) Remote Vehicle Controls
Lastly, anti-theft and remote vehicle controls can prevent a vehicle from starting once the vehicle is recognized as stolen. You can also use these features to remotely lock the doors, locking a thief inside or outside the vehicle until the police can arrive to collect your property.
Using Fleet Technology to Recover Stolen Vehicles
If one of your fleet vehicles is stolen, your tracking and security technology will likely come in handy. Wilmar can help you outfit your entire fleet with aftermarket upgrades that not only make your fleet more efficient, but also enhance your security and likelihood of getting your vehicles back in the event of commercial vehicle theft. Contact us today to explore these useful dual-purpose options for your fleet.