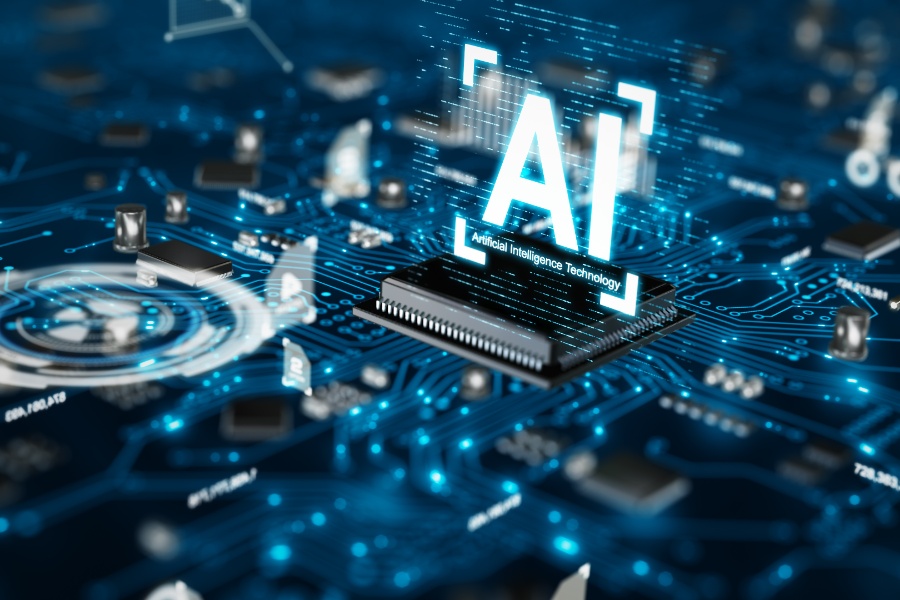 The terms Artificial Intelligence (AI) and machine learning have taken the world by a storm. You are likely to hear these words in almost every conversation about technology.
But how do these buzz terms impact and help fleets? With the fast technological advancement, AI and machine learning are slowly becoming a necessity in almost every technological application, including those used in the fleet industry.
Technology has greatly impacted the fleet industry –far beyond what most of us seem to understand. Vehicles can perform some " human" tasks, making it easy for drivers to handle them through faster and better decision-making and companies to manage them. Please read on to see how AI and machine learning are benefiting fleets.
1. Real-time Fleet Data Collection and Analytics
Data collection and analysis are major components of AI and machine learning, which are used to provide drivers insights useful in decision making in potentially risky situations. It was all upon the driver to decide the best thing to do in case of a potential accident or any other issue on earlier trucks; this has changed with AI and machine learning.
Most modern vehicles are connected through Telematics Control Units (TCUS) or Electronic Control Units (ECUs), multiple built-in computer systems for collecting data about vehicles' activity used during diagnosis.
2. Simpler Driver Recruitment and Verification Processes
According to the American Trucking Association, there will likely be a shortage of approximately 175,000 truck drivers by 2026, with the need for automotive and diesel technicians expected to grow up to 5% by 2028. There will be a gap as older people retire due to training and onboarding difficulties. But AI and machine learning can solve these issues by capturing the skills of old truck drivers and technicians before their retirement.
AI has also enhanced the verification process of drivers –it is easier for fleet managers to verify whether or not an individual qualifies for a particular vehicle through systems such as Automated License Plate Reader (ALPR). Such systems are essential in maintaining integrity among drivers, especially for fleet managers with connected cars.
3. Better and Easier Fleet Monitoring and Management
Machine learning and AI have eased fleet operators the burden of sitting and worrying about handling and analyzing data collected from ECUs and TCUs. Through machine learning, operators will enjoy better organization and enhanced operations of their fleets. It has also become easier to monitor vehicles more effectively and promptly identify issues.
Fleet operators and managers also enjoy better automation with repeated tasks through systems such as the Robotic Process Automation systems developed through AI and machine learning.
4. Predictive Maintenance and Enhanced Repairs
Self-diagnosing vehicles have been there for a while. However, technology is making the diagnosis of faults more accurate. Data collected on vehicles are analyzed and interpreted through AI and machine learning systems for diagnostics during fleet maintenance and repairs.
Better still, unlike typical diagnostics systems, AI makes it possible to predict faults or errors before they even occur. According to McKinsey, predictive maintenance can save fleet operators 10-40% costs, 50% downtime, and 3.5% capital investment. Predictive maintenance and AI also allow enough time to do the most cost-effective repairs, thus preventing potential accidents.
5. Fleet Integration
Fleet companies handle extensive data, which has to be integrated through every department. In legacy fleet management systems, every department independently handles its operational data, which is shared manually throughout the company. While this is possible with well-trained teams, it is hectic, time-consuming, and costly.
AI and machine learning have seamlessly integrated all departments, enabling everyone to access data and information simultaneously. The decision-making process is thus fastened, saving companies costs and time used to plan, maintain, or monitor operations.
The Bottom Line
Technology is there to make things easier. With the right AI and machine learning tools, you can make your fleet management and other services more manageable and better than with typical manual systems or Microsoft Excel.
If you are looking for dependable fleet selection and management solutions, we at Wilmar are your best partners. Please contact us today to learn more about us and our services.