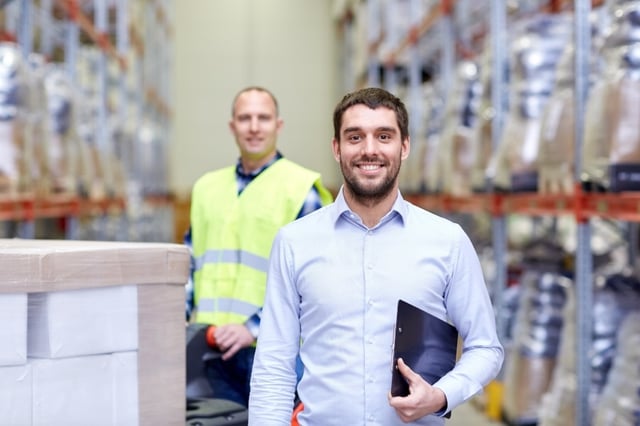 As your business grows (along with your fleet), you might become overwhelmed trying to keep up with all of your vehicles. Managing and maintenance can become a full-time job, one that you just don't have time for.
Because of this, many small and medium business owners hire fleet managers. This takes off the pressure, allowing you to focus on your business. However, it is not always easy to find the right guy (or girl) for the job.
Here are some tips to hire a good fleet manager.
Know exactly what you want your fleet manager to do
Before you can hire anyone, you need to decide what duties you want him or her to do. You may want to have a fleet manager to do one or two things or you may want to hand the whole management process over.
Some common duties include selecting vehicles, as well as disposing of used ones. An experienced manager will be very helpful during this process. He or she will be able to handle all of the paperwork, whether you buy or lease it.
Your manager will also be in charge of keeping records. You can ask for daily, weekly, and monthly reports to see how your fleet (and your drivers) are doing. Safety and maintenance are an important part too. Without safe drivers and well-maintained vehicles, safety may become an issue.
When placing an ad, be very specific
Make sure that you use the right title and description to find the right people for the job.
While the job title of fleet manager will get you some qualified managers, you might want to try some other titles to get more experienced applicants. Senior fleet manager, fleet supervisor, and director of transportation operations may be a great way to get some qualified applicants.
The job description is also important. Now that you know exactly what you want him or her to do, you can easily outline them in the advertisement. This will help to weed out people who are inexperienced.
Don't settle for just anyone
Though you may want to hire someone inexperienced and train him or her, your best bet is to hire someone who can come in and make a difference right away! You want someone who has more experience than you so that your business can continue to grow.
You will be amazed at how much you can learn from an experienced fleet manager. You will be glad that you added him or her to your team.
Don't forget about fleet companies
Here are Wilmar, we provide more than just fleet management. We offer you unique fleet solutions to help you grow your business. Not only do we manage your fleet, we can help with analysis, selection, maintenance, and leasing. You will get more than you bargained for when you choose us!
Choosing a fleet manager is a difficult task. You need someone who is reliable and knowledgeable so that you can focus on growing your business. Though many people hire someone either part-time or full-time, there are many companies that offer fleet management services, along with many other fleet services.
Though you might think that you can't afford it, you might be amazed at how well your business does once you work with an experienced company. Not only will they take over your management, they can help with maintenance and other things that you never thought about needing help with.
Contact us for all of your fleet needs. We would be happy to discuss your options when it comes to fleet management and hiring a fleet manager. We can deliver a customized fleet solution that would be perfect for your business.