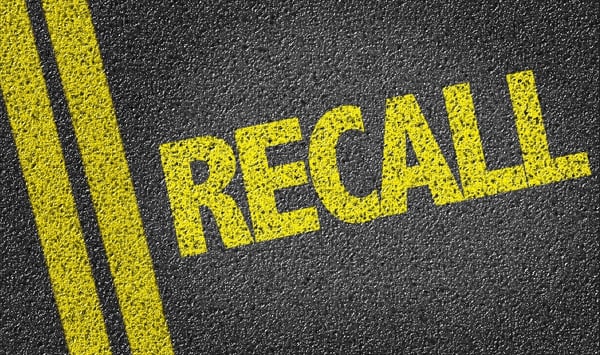 Vehicle recalls are common occurrences where manufacturers issue letters to car owners informing them that their vehicle has a potential safety defect. In recent years, recalls have been on the increase with an average annual recall rate of 16.1 million vehicles in the US. Recall campaigns are initiated by OEMs after detecting defects in their products bound to cause serious fatalities in the event of a malfunction.
Although downtime and driver safety are the major concerns with fleet recalls, overhead costs and liabilities can be disastrous when recall defects go unattended.
With your fleet vehicles, differing in various aspects based on the manufacturer, managing and addressing recalls can be a daunting task.
Below are key steps that you can undertake to handle fleet recalls efficiently.
Tracking Fleet Recalls and Repairs Notifications
Fleet managers should take a proactive approach to handle recalls by constantly checking for recall news and updates with manufacturers and the National Highway Traffic Safety Administration (NHTSA) database.
At the same time, manufacturers are required to notify their franchise dealers internally on any recall releases. By law, manufacturers should mail recall notices to registered vehicle owners within 60 days of posting.
Since fleet managers manage thousands of assets, it is likely to get a recall notification late, compromising the safety of the driver and the vehicle.
Through a proactive fleet management strategy, fleet managers can get the recall notifications earlier. You can take the proactive approach by checking NHTSA's online recall database or consulting with your fleet management company for any recall news of vehicles you think might be affected.
Filter Vehicle Recalls by Severity
Fleets have the ultimate responsibility to address recall notices. Once you receive a recall notice, you should be able to filter the recall defects by severity ratings and other statuses in the automotive industry.
Although some private vehicle owners can forego minor repairs, fleets cannot take the risk of ignoring recall notices even when the problem may seem insignificant.
However, unless you receive a total recall notice, you can assess the risk and arrange for repairs based on the ranks to help reduce downtime and associated overhead costs.
Having a system that ranks the severity of recalls allows you to take necessary action especially around high-risk campaigns. Arrangements can be made for immediate action to risk potential risks due to a malfunction from the identified defect.
Wilmar Inc. fleet maintenance services allow fleet managers to screen vehicles and take necessary repair actions
Communicate Recall Information
Upon receiving and assessing the severity of a recall, you should take the initiative to inform all parties affected inducing drivers and technicians.
With an integrated fleet management system in telematics and mobile apps, recall information can be disseminated immediately to inform the drivers of the defect and risks associated with the defect.
In the event the vehicle in on transit within North Carolina areas, Wilmar Inc. will pick the vehicle and deliver for repairs. Technicians will also get information about the defect with solutions to commence the repair system as outlined in the Recall Letter.
Conduct Regular Checks
Upon completion of recall repairs, the information should be maintained under the specific vehicle's file in the fleet management system.
This will not only ensure updated vehicle records but also let the entire fleet operation know that the issue has been resolved and regular checks should be performed to monitor the status of the vehicle.
Safeguard Your Fleet
Streamline and automate the process of checking for recalls from every automaker across your entire fleet through Wilmar Inc. Fleet Monitoring services. Contact us today to receive timely recall updates and schedule for emergency repairs in North Carolina.