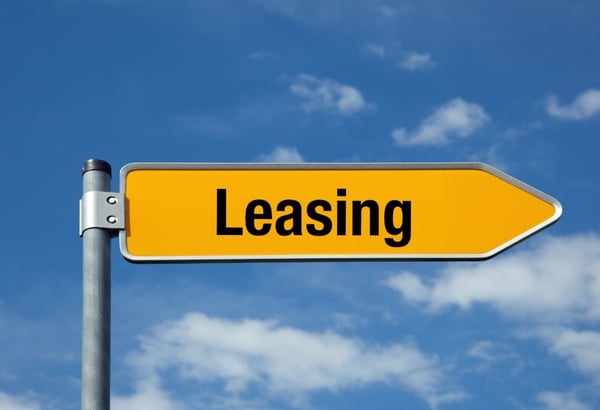 Those of you starting a home service company that requires fleet vehicles may wonder how you're going to find enough capital to invest in these trucks. The typical cost of buying fleet vehicles is considerable when you factor in the maintenance involved, not including hiring fleet managers to monitor everything.
Also figure in that when buying fleet vehicles through dealers, they'll often force you to buy a certain amount of them to qualify for any discounts. Your best bet is to lease your vehicles. How do you go about this, though, in ways where you'll save the most money? Here is some guidance to help you learn how does leasing a vehicle work?
Defining the Leasing Process
Even though leasing sounds straightforward, it's a good idea to read up on the details. It often has other elements to it you've maybe had no experience with, especially if your services company is a startup.
To begin, you simply lease vehicles from a lessee who agrees to let you use them for a set period of time. You'll always have a contract with a payment system throughout this period of time, which could vary depending on negotiations.
In turn, you're acquiring an asset for only a temporary period, even though many leasing arrangements set up hire purchase agreements. This is when you agree to buy the leased vehicles after leasing them for a certain number of months or years.
What is a Walk-Away Lease?
Variations on leases often exist, with walk-away leases being one of the most common. If you're planning to buy your own vehicles in future months or years, these leases can become very convenient.
All you have to do is sign a contract to lease your vehicles for when you need them, then turn in the keys when the contract is up. The best walk-away lease services add other features like roadside assistance, driver fuel cards, or scheduled maintenance at a wide range of repair shops.
While these are becoming more popular through various leasing services, it's possible to acquire similar leases when you work with a fleet management service. Working with the latter, you'll have more comprehensive services all in one place.
Open-End vs. Close-End Leases
As two other lease variations, open-end and closed-end leases are very common for businesses needing fleet trucks. An open-end lease gives you more leeway on how you'll handle the leasing contract. You'll lease for about a year, then be given freedom to pay month-by-month afterward. Plus, you can sell your vehicles after a set time to make a potential profit for your company.
With a closed-end lease, you'll pay less upfront than you would for an open-end lease. It's cheaper because you'll have more limitations on vehicle usage. Your contract will stipulate you can only put so many miles on your vehicles to reduce wear and tear.
Those of you who only intend to service your customers in your local area may find the closed-end lease a better option.
Finding a Fleet Vehicle Management Company for Leasing
Far too many service businesses go straight to leasing companies to acquire fleet vehicles without realizing fleet vehicle management companies exist.
When you go through these services, you'll not only get leasing opportunities, but also comprehensive management on everything. Not only will you gain expert analysis on what you need in the way of fleet vehicles, you'll also receive full attention to maintenance and equipment leasing.
Having an analysis beforehand is going to help you better match the right vehicles to the purpose of your business.
Here at Wilmar, Inc., we provide a wide range of fleet management services, including efficient and affordable vehicle leasing. We even offer off-lease vehicles, giving you a chance to buy some of our quality used vehicles at a discount. Contact us to find out more about our leasing arrangements to make your new home service business find quick success.