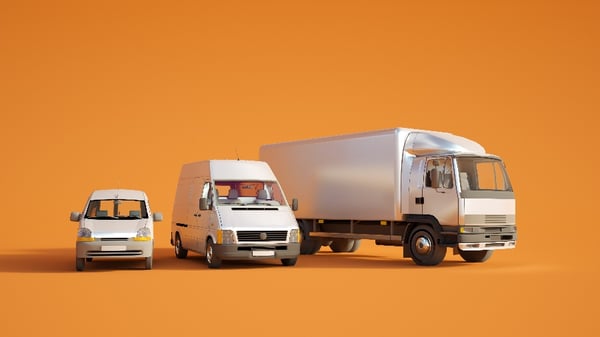 Fleet management is not for large delivery companies such as USPS alone. Regardless of the number of vehicles, you need to take fleet management seriously so you can reduce costs and increase the efficiency of operations.
Fleet management involves responsibilities such as route planning, maintenance of vehicles, accident management, hiring drivers, and so much more.
As a beginner, it can be overwhelming to know where to begin. For that reason, we have created this beginner's guide to commercial fleet management.
Understand The Roles Of A Fleet Manager
Fleet management involves the following responsibilities:
Vehicle purchasing and maintenance
Accident management
Safety and risk management
Fuel management
Route planning and optimization
Upfitting
Vehicle disposal
Fleet management involves overseeing, recording, and organizing all aspects of your company's fleet. The goal is to increase productivity, ensure legal compliance, reduce risks, and minimize costs.
Acquire the Right Vehicles
When acquiring vehicles, you need to consider purpose and use. Do you need a light truck, a van, and a large truck? See, there is no need for a large truck when you can manage with a cargo van.
After identifying the type of vehicles you need, the next consideration is cost. Fortunately, automakers, such as GM and Ford, have fleet programs that provide significant discounts. Some dealerships also offer discounts to customers purchasing multiple commercial vehicles.
Vehicle Maintenance
For operational efficiency, your vehicles should always be in good condition. For perspective, according to the Department of Transport, properly inflated tires save money — up to 11 cents a gallon in fuel savings and extend tire life of more than 4,700 miles.
Vehicle maintenance also ensures the safety of your drivers and the public. Still, accidents do happen. So, you should have an accident management policy that involves disciplinary actions for at-fault drivers and retraining.
Hire the Right Drivers and Train Them
When hiring drivers, check their qualifications against the classifications of vehicles in your fleet. More importantly, they should have a clean driving record and considerable experience. So do your due diligence and check the references they provide. Additionally, make sure they pass a drug and alcohol screening.
You should also provide regular training programs for your drivers. Commercial fleet drivers spend more time on the road than other drivers – they clock more than 20,000 miles a year. Therefore, your training should focus on reminding drivers of the dangers of distracted and fatigued driving.
Identify the Best Routes
Proper routing promotes operational efficiency and saves fuel. So, you should take your time to identify the shortest and most profitable routes. You waste fuel by making long-distance and one-way trips. Therefore, make sure each trip makes as many pickups and drop-offs as possible.
Invest in A Fleet Management System
A fleet management system provides real-time tracking of the vehicles in your fleet. You can see where all vehicles are at any time. More importantly, you can use the data a fleet management system provides, such as idling time on-route, to identify cost-saving opportunities
Some fleet management systems are sophisticated enough to record driver behavior. You can use this data to help with safety and risk management training for your drivers. Safety and risk management training programs are crucial, considering the dangers of distracted driving, which causes more than 2.5 million accidents annually.
Consider Outsourcing Fleet Management
A survey conducted by Business Fleet Magazine found out that 60 percent of small businesses outsource fleet duties. It makes sense since small business owners might not have enough time for effective fleet management.
Instead of overlooking it, they hire a fleet management company. It might seem like an extra cost, but in the long run, it will save you money and time.
Managing a commercial fleet as a beginner can be challenging or straightforward, depending on your approach.
For more help or further information on fleet management, contact us now!