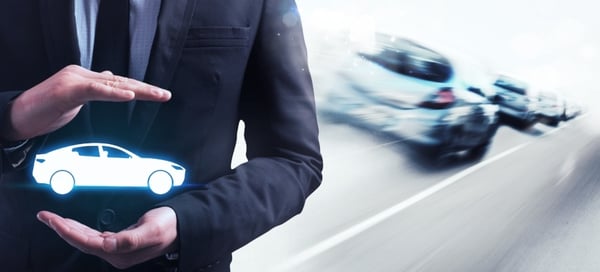 Managing a corporate fleet of vehicles isn't like managing a delivery route, long-haul trucking, or even being the headquarters of a taxi service. Vehicles that are used by big businesses for internal corporate purposes are usually ferrying execs around, taking traveling employees to and from the airport, or serving as an in-house town car service for highly valued clients.
You're not hauling freight, packages, or tired families trying to get to their hotel. You're making a statement about the luxury and resources your company feels are deserved by traveling employees or are worthy of your best clients. In other words, the inside of the car needs to be perfect.
Unfortunately, even executives and valued clients spill a drink or drop crumbs every once in a while. Your drivers may even find themselves dealing with a medical emergency happening in the back seat and there's no polite way to ask an ill exec to avoid throwing up on the leather interior.
So how exactly do you protect your beautiful corporate fleet vehicles from the usual bumps and spills involved with carrying passengers without actually letting your passengers know that's what you're doing? That's exactly what we're here to answer today with these suggestions that show how to protect your fleet vehicles.
Memory Foam Seat Pads with Washable Covers
Seat covers are the number one concern of any fleet manager whose vehicles ferry passengers instead of cargo. Passengers are a universal source of mud, spilled drinks, and even the occasional bodily fluid that can permanently damage your beautiful vehicle interiors.
At the same time, you also don't want your prestigious passengers to feel like you're putting down towels or a rubber sheet before they sit down. The answer? Make it a luxurious compliment to them instead of a potential insult.
Memory foam seat covers are becoming increasingly popular and you can find covers that fit elegantly over back seats as well as driver and passenger seats. Find a set that is durable, stain-protecting, and allows you to remove the foam to wash the cover material about once a week.
This can also save you a lot of crawling around with a car vac and shampoo brushes later on. When your passengers feel floating foam bliss upon entering your vehicle, they will never assume your motive is stain protection.
Silicone Cup Holder Inserts
Sticky cup holders, the secret bane of all luxury fleet managers and drivers who clean their own cars. Even if a passenger doesn't appear to have spilled anything on the seat cover, even a few little drops of juice, coffee, or complimentary cocktails can result in five minutes of scrubbing with a damp cloth before the cup holder is worthy of your next prestigious passenger. Fortunately, there's a better way.
Silicone, rubber, and fitted plastic cup holders are easy to store and even easier to wash without crawling into the back and trying to fit your hand into that little space. Drivers who will have multiple passengers in a day can keep a box of them in the glove compartment or trunk and simply switch them out quickly between passengers.
Then, they can be thrown into a dishwasher at HQ each evening to be fresh and ready the next day. No executive passenger will ever enter a car with a sticky cup holder again.
Car Mats over the Footwell Liners
Finally, there is the issue of crumbs and spills on the floor. Your seat covers can catch everything that happens above the knees but sometimes the worst damage is done to your floors and in areas under the seats that are very difficult to reach with or without a car vac.
The answer here is subtle footwell liners that form little boxes to catch every crumb and prevent anything from straying into the mechanisms below the front or back seats. Footwell liners will be mostly ignored but you can take a few steps to make them even more subtle by putting the car mats over them as if the liner were a natural part of the vehicle.
Corporate fleet management is all about finding the right balance between driver satisfaction, vehicle care, and impressing your passengers. With a few subtle improvements to the back seat, you can accomplish all three by making the ride more luxurious for passengers and reducing driver worries by keeping the vehicle clean no matter what happens in the back seat. For more fleet management tips, techniques, or assistance please contact us today!