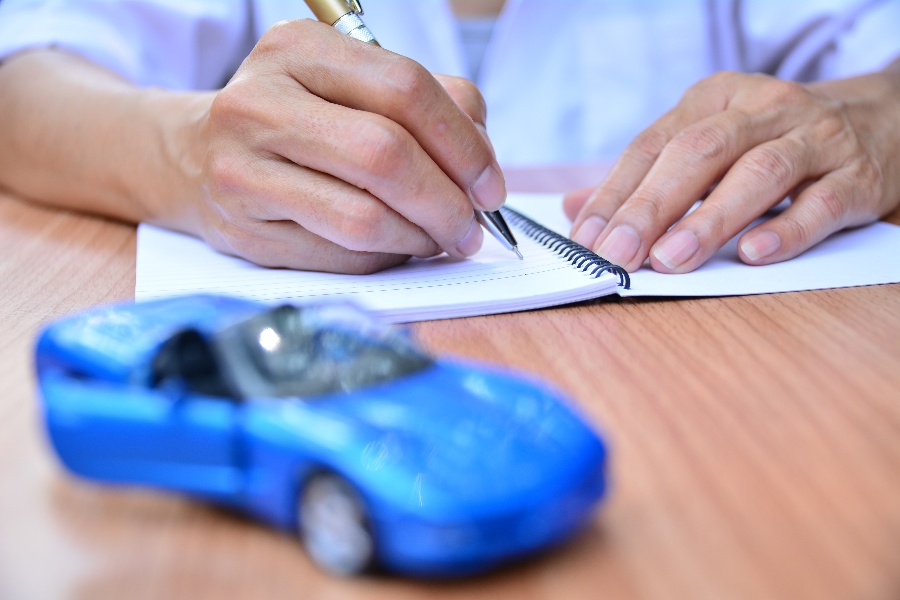 Your drivers and other employees, regardless of their level of education and training, need some guidance to help them work effectively and towards achieving the company's objectives and goals.
Inconsistent application and confusion about driver rights and responsibilities can be costly in the long run. Clearly, with inflation striking nearly every industry, you need to focus on eliminating any avenues of losses in your business.
A clear driver policy and employee handbook formalize the procedures and policies to govern your employment practices.
How do you put together a driver policy and a company handbook? Keep reading to learn more.
5 Simple Tips on How to Put Together Driver Policy and a Company Handbook
Here are simple tips to help you put together an excellent driver policy and a company handbook to guarantee effective operations and fleet safety:
1. Understand Your Industry
Before setting up new driver policies and your employee handbook, you must fully understand your industry. First, understand your employees. Usually, your policies will impact them, so it is advisable to find out how they feel about existing policies.
Second, look around for companies in your industry that have implemented similar policies and get insights from them. Find out how setting up the policies influenced their operations. Understanding everything around your business from different perspectives will help you develop beneficial policies.
2. Consider Everybody's Input
The primary aim of any company policy is to guide operations in the organization. An excellent policy should consider not only the business but also the individuals in it. It is natural, therefore, to ask for input from every department in your business.
Seeking the contribution of everyone in your organization has several benefits. For instance, it ensures that you cover all the aspects necessary for a successful policy. Also, it will reduce the chances of employee resistance at the policy implementation stage.
3. Reflect on Your Company Values
When setting driver policy and a company handbook, most business owners tend to set higher standards than the law requires. Often, this reflects in the policies selected and the language used. Before you put together any driver policy, you must review your company values.
Your policy should align with what your company stands for. This way, you create a policy that not sets the proper guidelines for your drivers and also helps grow your company.
4. Incorporate Other Must-have Policies
Some unique policies and statement declarations are critical when conveying information in your handbook. An example of a must-have policy is the prominent at-will statement, often included at the beginning of the policy. This statement reiterates that when certain exceptions are absent, either the employer or the employee can end an employment contract for any reason at any time.
Other vital inclusions are clauses on punctuality, attendance, employee conduct, timekeeping, rest and meal periods, and employment classifications. Also, do not forget statements on leave of absence, nondiscrimination, accident procedures, workplace safety and health, and anti-harassment.
5. Consider the Basic Rules
Whether your fleet is owned or leased, you may be financially liable in case of accidents. Having a driver policy that borrows from the basic rule could save you in case of incidents. When putting together your driver policy and a company handbook, remember to reiterate to the employees even the most minor rule that would be considered common sense.
For instance, restate the following in your policy:
Keep a valid driver's license
Do not drive under the influence or when impaired by drugs, alcohol, or medication.
Wear seatbelts
Obey traffic rules, make allowance for traffic and weather conditions
Follow up on any recalls
Report any mechanical issues immediately
Get Started With Customized Fleet Management Solutions Today
Managing a large fleet of vehicles successfully requires you to have the right system, processes, and procedures in place, and a driver policy and a company handbook are no exceptions. The best driver policy will set the proper roadmap for your drivers in their daily operations, guaranteeing productive and cost-effective operations.
Are you having challenges managing your fleet? Wilmar got the solution you need. We are known for offering customized fleet management solutions to many businesses like home services, electricians, and security companies. Contact us today, and let us help you operate your business more efficiently.