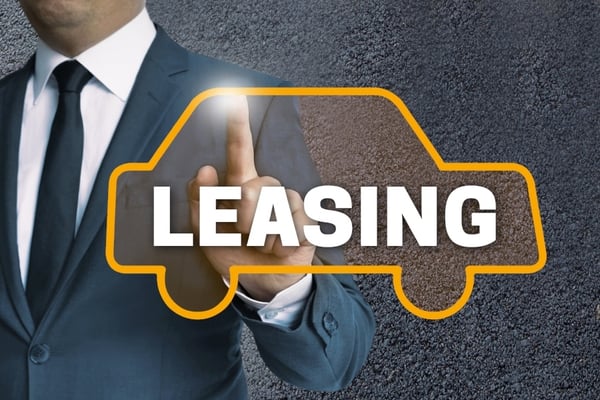 Many businesses need vehicles to function. Field services is the most notorious for needing a fleet of work trucks, vans, and even some cars to send out all over the region. However, other businesses need vehicles regularly as well.
Transportation between sites, corporate travel, and client diplomacy can all require a collection of vehicles to be ready in your garage and stocked with the right task-specific supplies. Whether you are sending out work trucks, town cars, or both it's important that your fleet be modern and well-maintained but the question is, do you buy or lease?
There are two very distinct paths a business can take in acquiring dedicated vehicles. Many companies find themselves weighing the difference between investing in a privately owned fleet or leasing from a professional fleet service.
Doing the Business Fleet Math
The question is really how you want to invest your revenue in the business fleet. Buying a vehicle requires putting in a down payment and getting wrapped up in a bank loan unless you happen to have the capital to buy several high-end vehicles outright.
This makes more sense if you want to buy vehicles like a normal consumer, investing in something sturdy and driving it for several years. By the time the vehicle is paid off and fully belongs to you, it is also officially an 'older model' and there are newer, better-featured options on the market.
Upgrading After Vehicle Purchase
But it's almost inevitable that your business will want to upgrade. Whether your vehicles are for work or luxury, the latest models will be what it takes to keep your business competitive.
This means you will most likely want to sell and trade up before your loan is complete which means that you are never, actually, the full owner of the vehicles in the first place. Therefore, the true calculation to make is how much you pay per month in the interval of 'buying' (starting your loan) and selling (ending your loan and trading in). And, of course, the cost of the down payment.
Leasing essentially just streamlines the upgrading process. It assumes that you will want to upgrade at a predictable rate and makes it easy to do so without the hassle of down payment, buying, or selling when you're ready to move forward.
Leasing is the industry-standard way to rent the use of a vehicle for your business without fully taking ownership of it. You can keep the vehicles in your fleet garage, manage them independently, but you don't have to make a down payment or exorbitant loan payments based on the overall value of the vehicle.
The Cost of Buying vs Leasing
Of course, the true difference is how much each option costs you month to month. Vehicle purchases assume that you want to invest in each car or truck for the long-haul. Front-loading costs makes sense, assuming you want to be out of debt as quickly as possible.
This, in addition to the hefty down payment, can stack up to a serious expense for every vehicle you add to your fleet. Then, once each vehicle is in your garage, you are solely responsible for upkeep and maintenance costs.
Because leasing doesn't require any title-transfers or large loans, both you and your fleet provider can forgo the large down payment or any formality that assumes the vehicle is yours for life. You pay one monthly cost per vehicle without the added expense of real investment.
To top it off, many fleet leasing providers also offer fleet management, repair, and maintenance services to supplement the work that happens in your own garage. Fleet leasing is notoriously more affordable than purchasing business vehicles for these reasons.
Upgrading through Fleet Leasing
With a less expensive vehicle solution, your fleet budget can actually go further than you may have previously imagined. Consider that without down payments and loan requirements, you can afford to upgrade the vehicles in your fleet.
Go for newer models, nicer packages, and better technology to remain competitive and provide the best for staff and clients. Whether you're providing airport rides for executives or high-quality work trucks for daily field services, you can find valuable ways to upgrade with the latitude of vehicle leasing.
Contact us today to find the perfect vehicle leasing solution for your business.