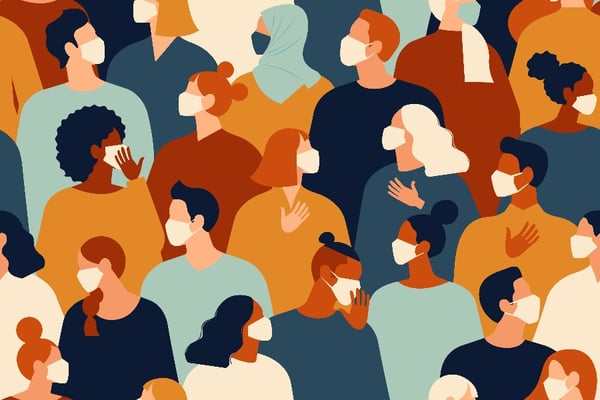 Every business has had its set of problems during the covid-19 pandemic. The fleet management field was not an exception. To maximize your output, especially with a communicable pandemic on the loop, you will need an expert to manage your fleet as you focus on your area of specialization.
Having a fleet is one thing; managing it is another. We understand that your hands are already full, going about your daily activities and strategizing to keep your businesses afloat.
During the pandemic, we reorganized our team to focus on efficiency, connectivity, and safety. In doing this, our clients can keep their employees safe and cut down on expenditure.
Companies have been forced to reconsider opportunity costs to survive the pandemic. For instance, many companies reduced wages, resorted to working remotely, and relied largely on technology.
They also considered outsourcing services to limit avoidable expenses. Fleet management has since been a solution to many, which is why we give priority to safety.
We enacted these two steps to help us manage fleets better during the pandemic.
Tracking Vehicles
Reducing Liabilities
1. Tracking Vehicles
We had to rely heavily on technology. GPS has been an efficient tool to monitor vehicle activities, which is necessary to determine if an area is safe or too exposed to the virus before we let our driver go there.
We can also monitor vehicle activities throughout to help us have the best health approach to drivers in case they visit areas considered red zones.
Through the use of a geofence, it becomes easy to locate and detect movements. Geofence helps to alert when the vehicle is near areas considered dangerous, reports, optimizes routes, and later analyzes each day's trip.
· Optimizing Routes
Geofence and GPS help to caution about dangerous routes and also advise on alternative safer ones.
· Demarcating Risky Places
The geofence can demarcate places considered risky and designate them as hotspots. Drivers are then advised not to enter those areas. In case they go, it's also easy to separate them from the rest and take the necessary precautions to avoid further spreading the pandemic.
· Analysis
By storing historical records, it becomes easy to help health practitioners conduct an efficient contact tracing process.
2. Reducing Liabilities
Fleet owners are always struggling to increase their revenue collection. To achieve cost control, it takes a keen eye to evaluate the system and identify ways to reduce both health and financial liabilities and eventually earn more savings.
To evaluate accidents correctly, install in-cab dash cams that provide virtual evidence in the event of an accident. The evidence will cushion you against false claims, which will help you save your revenue.
This is not the best time to waste money on repairs and litigations when an accident occurs. The in-cab dash cams equally act as training tools hence helps reduce accidents.
They also help drivers manage speed when on the road. In as much as we want our drivers to deliver goods in time, we also want them, and client goods, to arrive safely. Anything that can make that happen is an asset to us.
At Wilmar, we go beyond the usual specifics of managing your fleet. During the outbreak, we have been keen on keeping our fleets safe and help our clients maximize revenue collection. We intend to keep up with that trend even in the post-covid period.
We also provide you with regular updates on emerging trends in the industry, like how micro factors are likely to affect your business. In the Covid-19 era, for instance, as others were downing tools, we were busy devising ways of keeping our staff safe, which translates to keeping your business going.
If you've been searching for a reliable fleet management agency, your search ends here. Contact us for all your fleet management solutions.