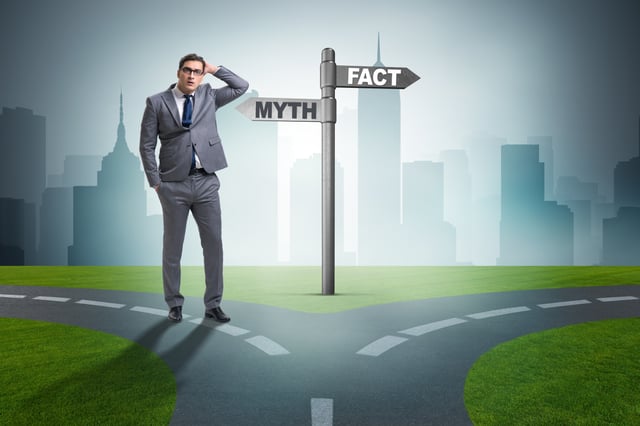 Many companies see hiring a fleet management company (FMC) as a cop-out to managing their fleet themselves. They see it as a way to "brush off" their business responsibilities onto another company. In reality, nothing could be further from the truth.
Hiring and partnering with a quality FMC can provide your company with an excellent partner with which they are able to build a quality, long-term relationship and a working partnership to help benefit your success and growth.
The following are 3 myths that many people have about FMC companies and why these myths are not always exactly grounded in reality:
Myth #1: I would get better deals if I negotiated directly with the vehicle dealerships.
This is actually a common belief that is simply not true. Partnering with a FMC company can provide you insight and strategies into negotiating price that you might not have thought of otherwise. Keep in mind that it's FMC companies are specifically designed to manage fleets and ensure that prices are fair and they may even have access to deals that some dealership's can't offer.
FMC companies also compile pricing from dealerships around the country to find the "average" costs of vehicles and trucks. They can bring these numbers to the table when helping you add vehicles to your fleet.
Making sure prices are reasonable and helping you make the smart decisions for your business. FMC companies are a vital ally in helping your company focus on the bottom line and value in building and managing your fleet of trucks, cars, or vans.
Myth #2: Expenses will be lower if I keep all fleet management costs in-house.
Remember, it's one thing to know your expenses but another to control them. While hiring a FMC company they can help you manage maintenance, fuel costs, and employees via tracking systems and telematics. Moreover, remember time is also money.
Saving your employees hours of handling your fleet and all that is involved from maintenance and upkeep as well as fuel costs etc. to free them up to increase the volume of business your fleets are doing. Partnering with a FMC to help take that workload off of your shoulders will likely prove cost-effective much more quickly than you think.
Myth #3: Switching from the vehicle ownership to leasing of our fleet is too complex.
It's never "too late" to switch from owning to leasing a vehicle and doing so with the assistance of a FMC company will make the transition even easier. Along with the FMC company and the vehicle dealership you can come up with a workable, cost-effective plan that will let you take advantage of any equity built up in the vehicles that were in your fleet.
Once you get the equity out of the vehicles that were in your fleet already, you can transition over to leasing vehicles at a cost that's affordable to your company. Switching plans is much easier with the expertise of a FMC company on your side to be able to negotiate quality deals that help save your company much money as possible.
For more information on how hiring a FMC company help save your company money please feel free to contact us.