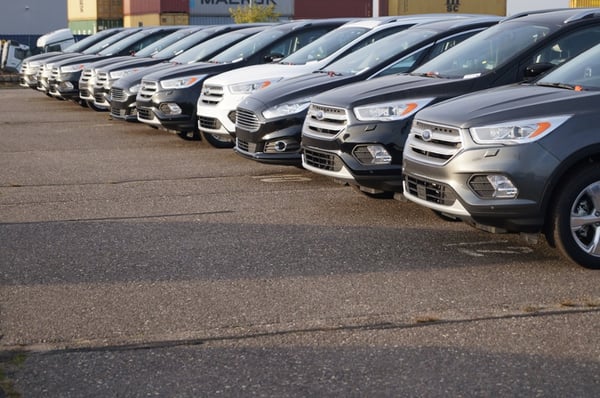 Managing a fleet of professional cars is a unique experience shaped by the service and purpose of your fleet. There are many different types of business fleet from personnel transport to truck service fleets and everything in between. Running a fleet entirely of cars includes its own interesting set of challenges and logistical solutions.
Today, we're here to share a few professional tips for car fleet management.
Choosing the Right Cars for Your Fleet
Every business has a unique set of requirements and goals for their fleet. Your need will naturally shape the type of car should make up the fleet. Do you need to provide a luxurious ride to execs and visiting business partners to make a strong impression?
Or do your cars need to travel across the city to provide services directly to customer doorsteps? There are many reasons why cars would be your ideal fleet vehicle type, but what exact make and model is best for you?
Your needs will guide the formation of the fleet and fleet management can help you select the best possible vehicle design available to optimize your service and meet the needs of your company.
Good Performance and Repair Maintenance
Once you have a fleet and drivers or teams to man them, your next responsibility is to be certain that every vehicle is in good condition and is safe for employees to drive throughout your service region.
To do this, you will need to provide or arrange for continuous maintenance both inspecting and up-keeping or repairing your vehicles as necessary.
A dedicated mechanic team or regular check-ins with your fleet management service can ensure that your business vehicles are always in top condition. This is the best way to ensure that your employees will be safe manning your business car fleet.
Maintaining a Minimum Ride Quality
For fleets that provide passenger ferrying services, you have another concern to think about in terms of maintenance: ride quality. Both for your drivers whose offices are their drivers' seats and for the customers, execs, or business partners who are the passengers in your fleet vehicles.
Special care must be taken in maintenance and upkeep for your vehicles to maintain an excellent quality of ride for your passengers and employees.
Things like back seat air conditioning, in-vehicle charging ports and detailed attention to the shock absorbers to provide a smooth ride are all essential to luxurious passenger services. Not to mention regularly cleaning and vacuuming vehicles to keep them fresh and crumb-free.
Keeping Your Fleet Equipped
The next concern goes beyond the vehicle itself to the equipment you keep in the vehicle. Though you are not building a fleet of work trucks, some small amount of equipment does matter and can make a huge difference to your employees when the time is right.
If your employees rely on mobile devices to perform their jobs on the road, device mounts and a charging infrastructure should be included in the necessary equipment and upkeep.
And every vehicle should have at least one emergency pack that includes all the basic necessities to survive a vehicular disaster. A basic first aid kit, a spare tire and tire-changing tools, and an emergency survival kit are all very smart and considerate things to include in every single commercial vehicle in your fleet.
Your team should have everything they need to put out reflectors and change a tire, to survive sliding off ice on the road during the winter, and to keep their phone charged for as long as the vehicle is running.
Route Management & Vehicle Tracking
For managing your fleet of cars, you will also want to plan for advanced route planning and the ability to track or re-route your vehicles when they're out on the roads.
There are now many GPS-enabled apps that make it possible to keep track of your vehicles outside the garage and even coordinate routes with your drivers while they keep their hands on the wheel.
Route management not only improves your planning and implementation, they also ensure that you and your drivers are always on the same page and that you always know where your vehicles are during working hours.
Use an OBD Reader to Track Driving Quality
In fact, you can even go deeper than GPS tracking by also incorporating an OBD scanner or reader into the mix. these small devices plug into an extra port in the car, often near the steering column, that collects all kinds of internal vehicle data.
Most importantly, how your drivers are treating the vehicles. You can get an overall view on how fast your drivers drive, how hard they brake or make turns, and even how long they make stops if you know how to read the data.
Or you can track one driver's journey of accelerations, stops, and navigation to find out just how carefully your drivers drove objectively and comparatively.
Upgrade to the Latest Models
Finally, one of the benefits of leasing a professionally managed fleet of cars is that you're not stuck with the makes, models, and years that you started with. If a vehicle enters the scene that better suits your needs, you can upgrade when you renew your fleet lease.
If you have built your fleet's reputation on having the latest features or the finest vehicle models, then you can keep your fleet current year after year with leased fleet vehicle management.
Acing Your Business Car Fleet Management
If your business is running a fleet of cars, these tips can help you perfect your fleet and the services they provide no matter what those services may be.
Maybe your fleet are hard working vehicles that drive the city from end to end, or maybe they are town cars designed to provide a luxurious ride to and from the airport. Whatever your business vehicle needs, we can help.
For more information or to consult on building the perfect car fleet management plan for your business, contact us today! Our team of business fleet experts can help you with everything from model selection to regular maintenance.