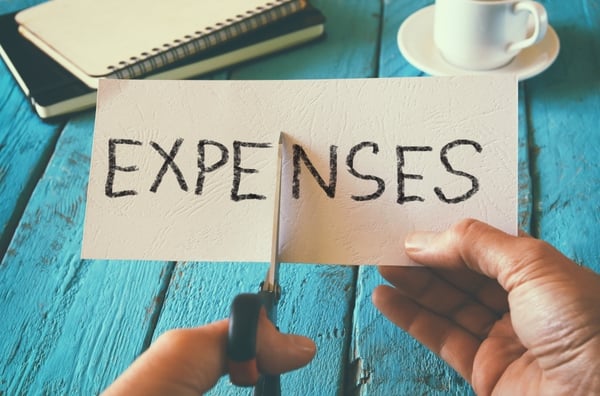 If you are a business owner or fleet manager it's very important that you analyze the company's financials and continuously look for ways to cut costs since it can directly impact your bottom line. Here are several strategies you can implement to reduce overall fleet expenses.
1. Improve Fuel Economy and Reduce Fuel Consumption
Fuel is one of the biggest expenses for companies dealing with transporting goods. You can improve your fleet's fuel economy and reduce fuel consumption by investing in smaller vehicles.
Besides downsizing the vehicle models, you can also look into downsizing engines. For example, you can dramatically improve fuel economy by switching from six-cylinder engines to four-cylinder engines with a turbo.
Bad driving habits can also increase expenses. To prevent this, you can educate the drivers on why they should avoid idling, punching the brakes and other habits that can negatively impact fuel efficiency. You can also use a vehicle tracking systems to monitor the driver and issue alerts when fuel consumption gets too high.
2. Invest in Fleet Maintenance
Vehicles that are experiencing downtime due to mechanical issues can cost your company serious money. Although you may be tempted to recruit and train technicians in-house, it may not be a wise financial decision to build your own maintenance team from the ground up when you can simply outsource it to another company for a fraction of the cost.
One of the best ways to reduce expenses and increase efficiency is to outsource your fleet maintenance to another provider. When you work with a reliable service provider you'll be able to relax since you can be confident your vehicles will receive preventive maintenance when necessary.
3. Consider Fleet Leasing and Management
Another strategy to lower fleet expenses is to partner with an independent fleet management company. For many companies, leasing vehicles are more cost effective than buying one from a dealer.
There are many financial advantages to leasing, including lower monthly payments and fixed financing rates. Instead of putting money down to buy a new vehicle, you can use it as working capital to invest in other aspects of the business.
Leasing a vehicle may also help your company scale easier and faster than if the company had to wait until it had enough profits and cash flow to buy every single one.
4. Outsource the Fleet Selection Process
A fleet leasing and management company understands how important it is that your company selects the right vehicles. Their qualified team can analyze the overall costs associated with every vehicle and make informed recommendations about which models are the right choice and explain why.
They can analyze your company's specific needs, mileage requirements and other important factors before making a decision. With their knowledge and expertise, you should be able to minimize fleet expenses while investing in the best vehicles possible.
Before you make any decisions and choose a fleet leasing and management company, perform a full financial analysis so you know that it makes sense for the company. After all, every company is unique, so it's up to you as the fleet owner or manager to make the best decision possible based on the company's goals and financial situation.
Please contact us today to find out more about our services. Wilmar Inc. is the largest independent fleet leasing and management company in the Southeast. We specialize in developing custom solutions for our clients. Our talented team members are very passionate about helping our clients become more successful.
We're also proud to be fully transparent due to our philosophy to always keep the best interests of our clients at heart. Regardless if you need fleet management or fleet selection services, we can help!