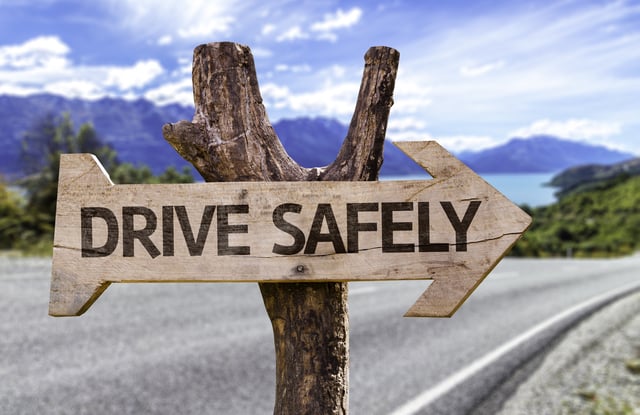 It's important to have safe drivers on the road. Wilmar is here to help you make that happen. Our Fleet Risk and Safety Management program integrates consultative expertise and additional safety services to help keep your drivers safe while cutting your expenses and risk.
Some road accidents are unavoidable. But the majority are completely preventable - caused by bad driving habits, poor vehicle maintenance, poor road design, etc.
Understanding what the biggest dangers are can help you drive more safely and keep yourself - and those with whom you share the road - safe. Most of us blame the other guy, but the truth is we all do dangerous things on the road.
Here are the top dangers and how to reduce your risk:
1. Driving under the influence. In fact, most traffic-related fatalities, according to the NHTSA, involve a drunk driver. Which is why police crack down on drunk drivers regularly. Way to mitigate? Don't do it. Don't drink and drive. Also don't drive under the influence of strong painkillers, allergy meds that fog your brain or, whether or not it is legal where you are, weed. If you are starting a new medication, try to do so at a time when you don't have to drive so you know how it affects you.

2. Driving while tired. The other of the top two is driving while fatigued or tired. Make sure to stop for a rest or switch off with another driver if you get sleepy. Don't completely rely on caffeine - it will help for a while, but then you are likely to crash. Pull off if you find yourself dozing off at the wheel.
If the monotony of driving makes you drowsy, then take frequent breaks and tune your car stereo to upbeat music.

3. Driving while distracted. It's now illegal in most places to drive and use a cell phone without a hands-free device, but people have been known to do all sorts of things while driving - text, touch up their makeup, fiddle with the stereo, re-set the navigation system.Passengers can also be distracting, and attempting to drive and navigate an unknown place can be a recipe for disaster.
Modern cars help by providing a connection to allow you to make cell phones hands-free and by putting the stereo volume on the steering column so you don't have to take your hand off the wheel to mess with it.If you aren't using a GPS, then have a passenger navigate for you. Text-to-talk systems can allow you to check texts safely - but in most cases, it's best to wait.

4. Weather. Inclement weather causes a lot of accidents - and most of those accidents are ultimately the result of drivers not knowing how to handle the conditions.
This means: Do your research. If you aren't used to getting heavy snow in the winter, then learn how to handle it before you try to drive a rental car there. Know how to dodge a tornado, know when it's safer to stay in the car or leave it and never be afraid to pull over if visibility is unsafe due to snow, rain, or fog.

5. Not belting up. Always wear a seat belt and always make your passengers wear a seat belt. Children should be secured in an age-appropriate manner in a correct car seat. Children under 13 should be in the rear seat. Rear-facing child seats should be used up to about three years old, depending on size, forward-facing seats from 4-7 and booster seats from 7 until 12-ish.
Also, if the seatbelt crosses the neck or face, which can happen with some small adults, use a strap adjuster - a seatbelt against the neck can cause injury.
These are the top five things that we can consider to help keep everyone safe on the roads. Avoiding accidents is everyone's responsibility. Take these tips seriously - and pass them on to your drivers.
For more fleet risk and safety management advice and high-quality fleet services, contact Wilmar, Inc.