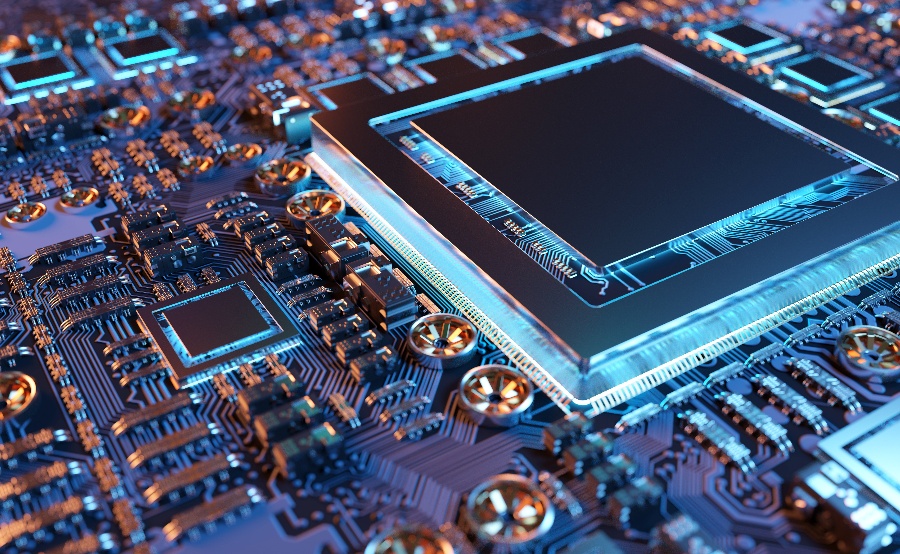 You may not have given much thought to semiconductors, but they play a crucial role in the cars we drive.
Unfortunately, a semiconductor shortage is now making it difficult for carmakers to install some of the safety features that are becoming increasingly important, such as automatic emergency braking and collision avoidance.
In this post, we'll explore the reasons for the semiconductor shortage and look at some of the safety features that are now at risk.
The Semiconductor Shortage Is a Global Problem
You've probably heard about the semiconductor shortage. But what does that mean for you and your car? Simply put, the semiconductor shortage is a global problem that's affecting a wide range of industries. And the automotive industry is no exception.
One outcome of the semiconductor shortage is that carmakers are being forced to reduce or eliminate some of their more advanced safety features. This includes features like lane departure warning systems and autonomous emergency braking.
So far, the shortage has affected only a handful of models. But it's likely that more cars will start to lose their safety features as the shortage continues.
How is The Shortage Affecting the Automotive Industry?
The semiconductor shortage is starting to have a serious impact on the automotive industry. One of the main issues is that it's becoming increasingly difficult to find suppliers who can provide the components needed to make advanced car safety features like autonomous emergency braking (AEB) and lane departure warning systems (LDWS).
Some companies are already starting to pull out of the market. Some are citing the shortage as the main reason for their decision. Others are being forced to delay the launch of new models or reduce the number of safety features they include.
Automakers are racing to develop new ways to conserve energy and invest in new technologies to help them survive the shortage.
How is The Shortage Affecting Car Safety Features?
The semiconductor shortage is starting to affect car safety features. Manufacturers are being forced to choose between features like autonomous emergency braking and lane departure warning, and so far, the latter is winning out.
This is because the semiconductor shortage is making it difficult for carmakers to source the parts they need for these additional features. And as demand for these features grows, carmakers increasingly have to make tough choices about which ones to include in their models.
So far, the impact of the shortage has been largely felt in the premium market, but it's only a matter of time before it starts affecting lower-priced cars as well.
How is The Shortage Affecting Production?
CAR companies are starting to feel the effects of the semiconductor shortage. The shortage is limiting the number of new safety features that can be put into cars and is even forcing some companies to delay the release of new models.
One of the most affected areas is advanced driver assistance systems (ADAS), which are becoming increasingly common in new cars. These systems rely on semiconductors to power sensors and cameras that help drivers stay safe on the road.
Without a steady supply of semiconductors, car companies are struggling to keep up with demand for these features. Some are even considering switching to alternative technologies, which could compromise the safety of their cars.
How is The Shortage Affecting Consumers?
Now that we understand the root of the problem, let's look at how the semiconductor shortage affects consumers. First and foremost, it's causing prices to skyrocket. Automotive semiconductors were already expensive, but the current deficit has caused prices to increase by as much as 30%. This is making it difficult for automakers to keep up with the ever-growing demand for new features and technologies.
In addition, the shortage is making it difficult for manufacturers to keep up with production. As a result, many car models are being delayed or even cancelled altogether. This devastates consumers who have been waiting years for their dream car to come out.
Lastly, the shortage is also affecting safety features. Car companies have to reduce or eliminate some of their most important safety features in order to save on costs. This could have disastrous consequences for drivers and passengers alike.
Conclusion
Chipmakers are in short supply right now, and that's causing big problems for the automotive industry. Car safety features are being downgraded or eliminated altogether because of the semiconductor shortage, and that's putting drivers at risk.
If you're concerned about the semiconductor shortage affecting the safety features in your car, Wilmar, Inc. can help. Contact us today to learn more.