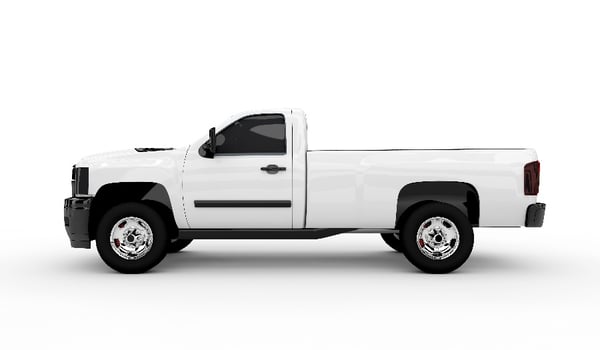 No vehicle on the road can match the utility of a truck for service industries. Whether towing or loading, hauling or installing, trucks are vital to your industry. Many businesses need the utility of a truck in a more compact, economical size.
Electricians, security companies, and repairmen often tote smaller equipment and require less cargo space. With better fuel efficiency and maneuverability, small work trucks are in high demand.
So what are the 5 best small trucks that businesses use and which one will work for you?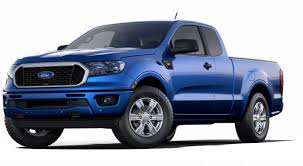 Truck enthusiasts are excited to see the reemergence of the Ranger after taking a break from the market. With an all-new design for 2019, this durable truck has been tested under extreme conditions. As agile off-road as it is in the suburbs, the Ranger's comeback is garnering lots of attention.
With a powerful engine and top-notch payload capacity, the Ranger is a sound work truck investment. The tech features are particularly user-friendly which is essential to keeping drivers on schedule. Trail Control and enhanced traction mean you can reach customers safely in any weather on any type of surface.

The Toyota Tacoma has an enduring legacy, dating back to its original name, the Hi-Lux, in 1969. Its high profile design and long list of standard features make it an appealing choice. The durable composite bed means no liner is needed, and the built-in GoPro mount is a fun feature with security advantages too.
Offered in 6 trims, this truck is customizable to your company's need. The 7,000-pound towing capacity and cushioned ride explain why this small truck sticks around. Toyota is known for product longevity, so this truck will yield many years of service.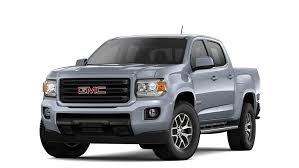 The GMC Canyon features DuraLife brake rotors and projector beam headlights with LED signature lighting. Excellent for traversing dimly lit roads and spotlighting dark work spaces, this truck makes the impossible possible. Boasting a large cabin and multiple bed lengths, the Canyon is a small truck with midsize capabilities.
The Canyon is Apple CarPlay and Android Auto compatible, and offers 4G LTE Wi-Fi. A rearview camera comes standard, and the optional V-6 engine with Active Fuel Management means 30 mpg is attainable.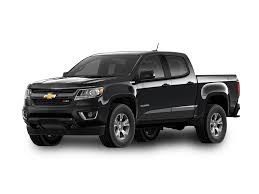 Named the "off-road truck of the year" by Popular Mechanics, the Chevrolet Colorado ZR2 is the master of any terrain. But with three engines to choose from, including the GM-exclusive Duramax 2.8L Turbo-Diesel engine, the Colorado is also a versatile vehicle.
More easy to maneuver than its big brother, the Silverado, this truck is a long-standing favorite. Standard trim offers an extended cabin and rearview camera, and upgrades include a 4G Wi-Fi hotspot. With 5 trim levels, several bed configurations, and multiple bed lengths, the Colorado can be customized to your specific needs.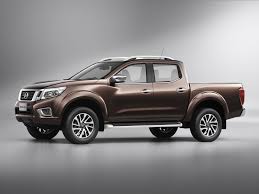 This rugged contender is a no-nonsense workhorse, offered at a reasonable price. Featuring a full-length, fully-boxed ladder frame and Bilstein off-road performance shock absorbers, the Frontier doesn't mess around. Less glamorous than its counterparts, the Frontier has less standard features.
But perks like rear window privacy glass and Bluetooth connectivity are available to consumers, as well as upgraded engines and 4x4 capabilities. The rugged chassis and Nissan Intelligent Mobility can take you anywhere you want while keeping you connected.
Choosing the best small truck for your business is an exciting endeavor, with many factors to consider. The right small truck can increase your productivity, grow your revenue, and deliver your drivers safely and accurately to their destination.
To learn which small truck is best suited to your line of work and to learn of our special leasing options, contact us today!