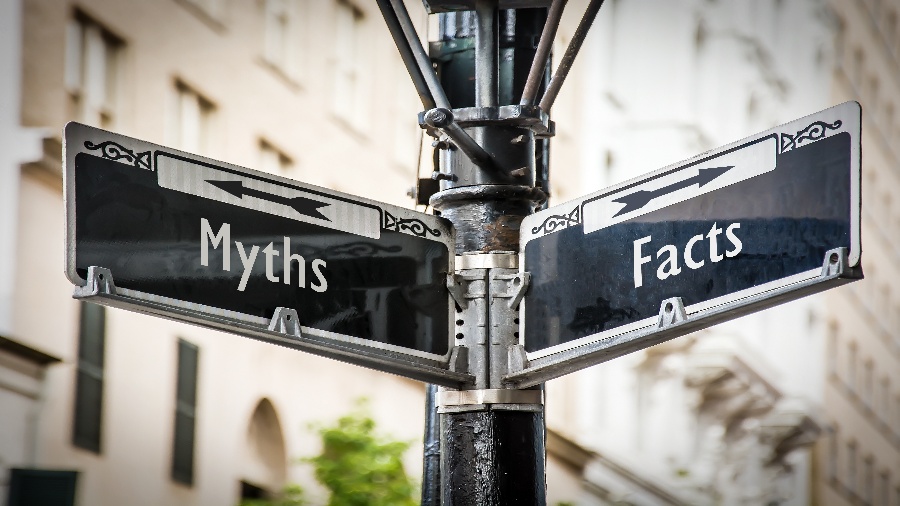 When you're in the market for a new vehicle or fleet of vehicles for your business, leasing instead of buying might not be top of mind because you've heard leasing horror stories in the past.
For example, you might think that leasing is more expensive or more complicated than financing and purchasing. Nothing could be further from the truth. In fact, done right, leasing your vehicles can be one of the smartest business decisions you make.
Here we put five stubborn leasing myths to rest.
Myth One - I'll Have Nothing at the End of the Lease
Many people like the idea of owning their assets. That is one of the reasons they buy their vehicles, so they have something that they can point to and say, "I own that."
The trouble with this is that a vehicle is a depreciating asset. Unlike a house or a stock, its value goes down the longer you own it. According to financial experts, your purchased vehicle will be worth 20% less than what you paid for it after one year and up to 60% less than what you paid for it after five years.
A leased vehicle also loses value, but because monthly leasing premiums are less than monthly purchasing premiums, you have invested less in a depreciating asset. The money you save could be invested elsewhere, in something that appreciates.
Myth Two - I Drive Too Many Miles for a Lease
Depending on your business, your vehicles may cover a lot of ground every year and rack up mileage. You might think leasing has too many mileage restrictions and are afraid of excessive charges at the end of the lease.
The answer to this is a well-written lease, one customized with your specific needs in mind, not one with generic, blanket terms that can lead to high lease-end charges. At Wilmar, we craft leases that get you up and running without scary charges waiting for you at the end of the road.
Myth Three - I Like to Keep My Vehicles for a Long Time
You do not have to turn in your leased vehicle at the end of the lease. You can instead decide to keep it.
In fact, doing so makes financial sense because you can often buy the vehicle for less than its worth. You know the vehicle, have taken care of it and can keep it as long as you want.
Myth Four - I Prefer Used Vehicles and I Can't Get Those with a Lease
This misconception is what keeps many business owners from leasing vehicles. The truth is that you can lease used vehicles just as easily as you can lease new vehicles.
And leasing a used vehicle has several advantages over leasing a new one. You pay a lower monthly fee and a lower monthly insurance premium because the vehicle is not worth as much as a new one.
Myth Five - I Just Don't Know Enough About Leasing
Breaking long-time habits is not easy. If you've always bought your vehicles, then that is your comfort zone, and leasing can seem a little foreign, a little intimidating.
It doesn't have to be. Once leasing's benefits are explained, most business owners see the advantages of leasing instead of buying. It just takes sitting down with a reputable, knowledgeable leasing agent who can show you exactly why leasing is the way to go when it comes to your company's vehicle or fleet. Once you know the ins and outs, you'll wonder why you didn't start leasing years ago.
When you are ready for that new vehicle or fleet, please contact us. We are here to help and look forward to working with you.